Make a Heart-Shaped Pattern on Cocktails Using a Dropper
How to Top Off Your Cocktails With Pretty Heart Pattern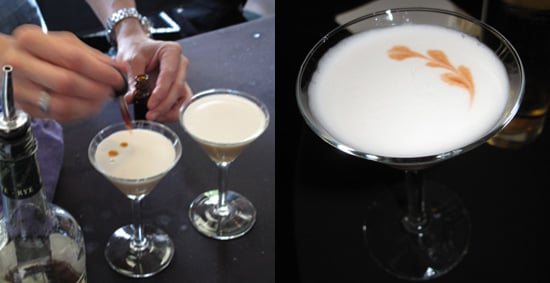 I learned something new at a recent cocktail hour as I watched a skilled expert prepare my egg white cocktail. When he finished straining it into the glass, my mixologist added a delicate and attractive flourish that simply made the presentation of his drink.
Here's how he did it: After straining the frothy liquid into the glass, he used a dropper to strategically dab three dots of dark bitters (such as Angostura) in a row. Then, he ran a toothpick through them to string them together, forming a line of hearts. Voilà! Who knew it was that easy? Until recently, I certainly didn't!
Do you have any special embellishments that you add to your signature cocktails?