Maple Bacon Potato Chips Review
Taste Test: Kettle Maple Bacon and Sweet & Salty Chips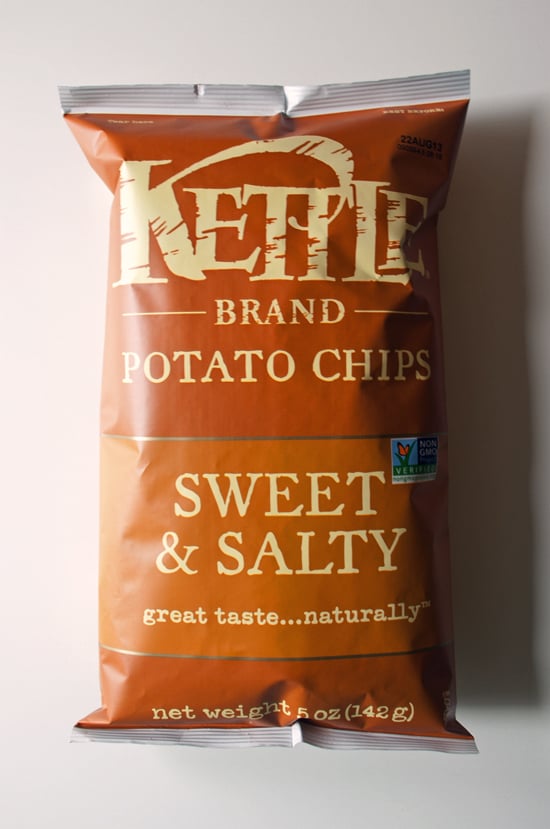 Mention Kettle Brand potato chips around our office — or better yet, deliver a box to our desks — and our ears perk up and mouths begin to water just like Pavlov's famous dogs. True to form, an ineffable itch to tear open a bag overcame us on first sight of the Kettle Brand-emblazoned package, hoping that we had on our hands another Zesty Ranch, Spicy Thai, or Cheddar Beer. While their latest flavors — Maple Bacon and Sweet & Salty — won't be on store shelves till early Summer, keep reading for a first look at their latest flavors, and to find out if they're worth adding to your cart.
From left to right: Kettle Brand Sweet & Salty and Kettle Brand Maple Bacon
Kettle Brand Sweet & Salty Potato Chips
If simplicity is your style, you're in luck: Kettle Brand's Sweet & Salty offering keeps to its titular promise with crisp chips that taste just as advertised — sweet and salty, and not much else. Akin to kettle corn, these snappy snacks pleased those looking for a simple yet satisfying bite, though the majority of our trusty crew of tasters felt they were a little too one-note, even calling them bland, too sweet, and just plain "not tasty enough."
Keep reading to find out how maple bacon translates to chip form, and for our overall thoughts.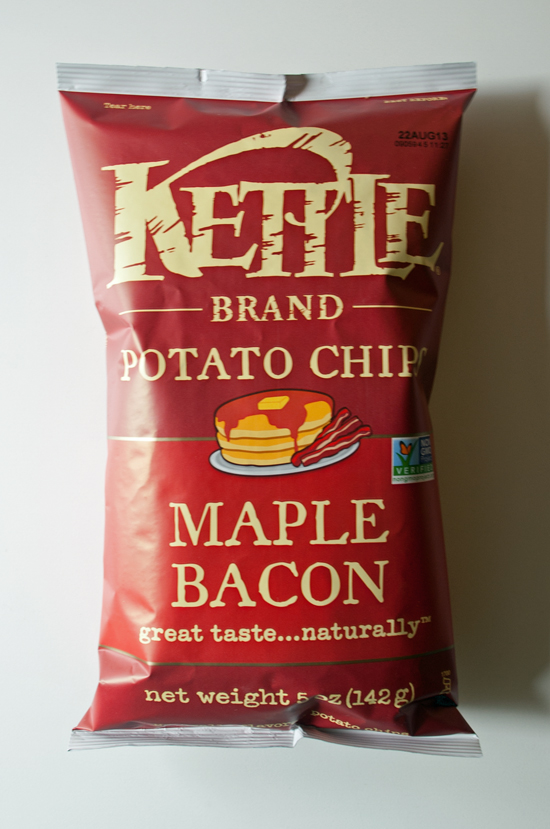 Kettle Brand Maple Bacon Potato Chips
Here's the rub: while bacon-enhanced sweets may be ubiquitous, and even played out, we had exceptionally high hopes for a millionaire's bacon (maple-glazed bacon)-inspired chip. And while this offering edged out their sweet and salty kin, complaints piled up over their likeness to another popular chip flavor: BBQ. While some detected a hint of porcine-meatiness that set these apart from standard-issue BBQ, overall we felt they were far too smoky and sweet, with little to indicate their maple and bacon notes aside from the label on the bag.
Our Overall Thoughts:
While we appreciate Kettle Brand's attempts at innovation, and will eagerly look forward to sampling whatever flavors they develop next, neither of their latest offerings will inspire us to pick up a bag. One taster summed it up best: "our desire for unusual chip flavors has outpaced our ability to create [them]." Let's hope that her words hold little bearing for the future, but in the meantime we'll get our sweet and salty potato chips fix with the brand's Spicy Thai flavor — a perennial favorite around these parts.