Maple Pecan-Candied Bacon
Savory Sight: Maple Pecan Candied Bacon
We thought we knew every bacon preparation in the book, but AllieNic's found yet another.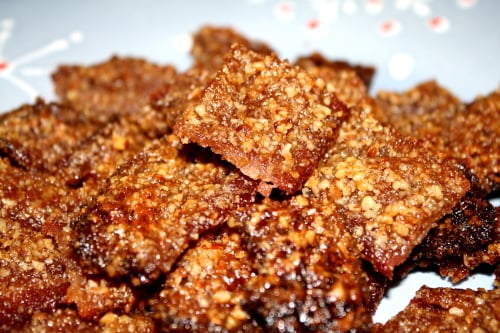 Here is yet another sweet treat. This would be the perfect thing to bring to a holiday party. It's part picky (appetizer), part dessert.
See her recipe to make this treat yourself. Want to scope out more delicious holiday recipes? Check out our Kitchen Goddess group for a plethora of ideas.