Marinated Artichoke Hearts Recipe
Effortless Marinated Artichoke Hearts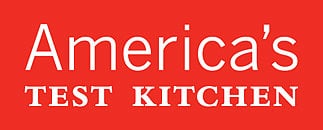 We've got a partnership with the recipe-, equipment-, and product-testing gurus at America's Test Kitchen. They'll be sharing some of their time-tested recipes and technical expertise with us weekly. They're sharing an exceptional recipe from their new cookbook Slow Cooker Revolution Volume 2 for marinated artichoke hearts made in a — you guessed it — slow cooker!
Marinated artichoke hearts are a classic antipasto, but when flavored with little more than oil and garlic, they can be boring and one-dimensional. We wanted to revive this dish by using the gentle heat of the slow cooker to infuse the artichokes with deep, complex flavor. Fresh artichokes are not always readily available and can be a hassle to prepare for cooking, so we started with frozen artichoke hearts. Available year-round, they come fully prepped right out of the package; we simply needed to thaw them and pat them dry to remove excess moisture before tossing them in the slow cooker. To flavor the basic marinade, we added some bright lemon zest and juice, red pepper flakes, and a few sprigs of fresh thyme along with the requisite olive oil and garlic. Briny Kalamata olives and rich, tangy feta cheese fit in nicely with the Mediterranean theme; we simply stirred the cheese in at the end of cooking to ensure that the cubes wouldn't lose their shape. Serve with crusty bread for dipping in the infused oil.
Keep reading for the easy recipe.
Ingredient Spotlight: Frozen Artichokes
Artichokes boast a sweet, earthy, nutty flavor that works well in a variety of dishes, but fresh artichokes can be a hassle to prep and cook. Luckily, frozen artichoke hearts are widely available and simply need to be thawed and patted dry to remove excess ­moisture prior to cooking.
Marinated Artichoke Hearts
Ingredients
18 ounces frozen artichoke hearts, thawed, patted dry, and halved
1 cup extra-virgin olive oil
1/2 cup pitted Kalamata olives, halved
3/4 teaspoon grated lemon zest plus 2 tablespoons juice
3 peeled garlic cloves, crushed
2 sprigs fresh thyme
1 teaspoon salt
1/4 teaspoon red pepper flakes
1 4-ounce block feta cheese
Directions
Combine artichoke hearts, oil, olives, lemon zest and juice, garlic, thyme, salt, and pepper flakes in slow cooker. Cover and cook until heated through and flavors meld, 1 to 2 hours on low.
Discard thyme. Cut feta into 1/2-inch pieces, gently stir into slow cooker, and let sit until heated through, about 5 minutes. Serve. (This dish can be held on warm or low setting for up to 2 hours.)
Information
Category

Vegetables, Appetizers

Cuisine

North American

Yield

Serves 8-10