Mars to Stop Selling King-Size Candy Bars
Say Goodbye to the Reign of King-Size Candy Bars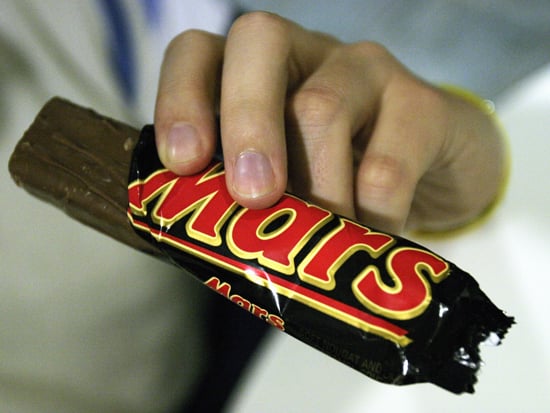 Mars Inc., candy-maker and Willy Wonka to your favorite checkout counter candy bars, has announced it will stop selling any candy over 250 calories by the end of 2013. This includes king-size editions of favorites, such as Snickers, Milky Way, Twix, M&M's, 3 Musketeers, Dove, Mars, and Galaxy.
Although there's speculation that this move is financially motivated, Mars maintains it's a movement towards a healthier eating effort: "Mars has a broad-based commitment to health and nutrition, and this includes a number of global initiatives," the company said.
It's hard to know whether this'll make a difference, considering studies show portion-controlled packs might actually make people eat more. Will you be stocking up on king-size candy?