Martha Stewart Show Cancelled
The Martha Stewart Show Canceled on Hallmark, Moves to PBS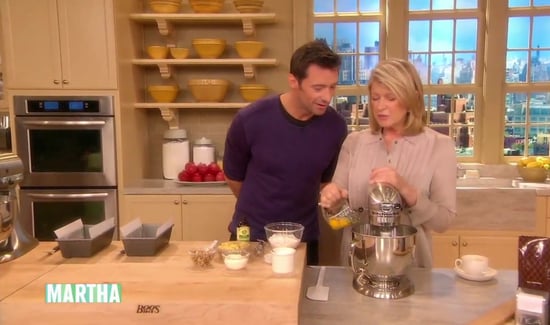 Update: Martha Stewart announced her 30-minute show, Martha's Cooking School, will air this Autumn on PBS. "The response to our announcement for a PBS cooking school series is wonderful," she tweeted, taking a dig at Hallmark: "Easy access to PBS as opposed to Hallmark will be wonderful."
This morning broke news that the Martha Stewart Show will be no more. The program, which has been on the air since 2005, struggled to maintain the necessary viewership, even with a 2010 move to the Hallmark Channel and a more heavy celebrity focus (side note: how cute does Hugh Jackman look in the above photo?).
There is, however, some good news in all of this. The finale show promises to be "a lavish Oprah-style send off," which is always fun for viewers. There are also reportedly talks of a Martha makeover show being pitched around, and we're not sure how we feel about that just yet. How are you feeling about this end of an era? Will you miss Martha or did you think it was time for the show to say goodbye?
Source: The Martha Stewart Show