Martha Stewart and Snoop Dogg Cooking Show Season 2
Martha Stewart and Snoop Dogg's Cooking Show Will Return For a Second Season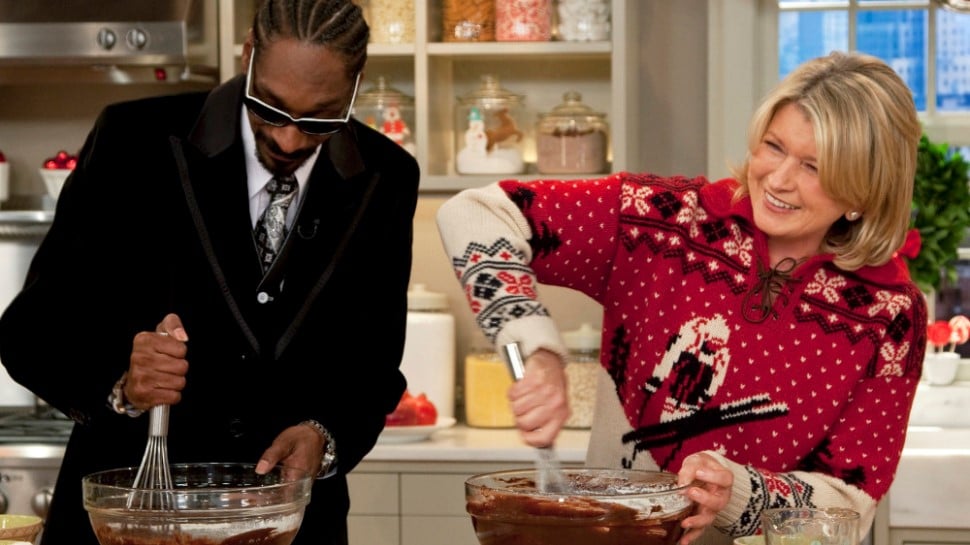 Martha Stewart and Snoop Dogg are arguably TV's most unlikely yet most unstoppable duo — so unstoppable that VH1 decided to renew their joint cooking show, Martha & Snoop's Potluck Dinner Party, for a second season. And man, are we excited!
In this season's first four episodes, we've witnessed some wacky shenanigans. The premiere was exactly as epic as we'd hoped it would be, as Seth Rogen, Ice Cube, and Wiz Khalifa joined the hosts in a battle to see whose fried chicken recipe reigns supreme. The next three episodes have included a slew of other specials guests — Ashley Graham, DJ Khaled, Chris Bosh, and Naya Rivera, to name a few. Thanksgiving turkeys have been cooked, lobsters have been steamed, and the laughs have been plentiful, as Snoop and Martha demonstrate week after week just how oddly perfect the two are together in front of the cameras.
The duo's series garnered enough buzz to name them cable's top new unscripted franchise of 2016 with 3 million total viewers. And it looks like Snoop and Martha are thrilled to have another season in the works. "That's right, me and my homegirl Martha will be back for another season and we can't wait," Snoop Dogg said to VH1. "Thanks to all the fans who tuned into season one. If ya'll thought this season was fun, wait 'til you see what we have cookin' up next for ya."
We're already looking forward to another season of hilarious yet hunger-inducing episodes. Until then, you can catch us cracking up at Martha & Snoop's Potluck Dinner every Monday at 10 p.m.