Maryland-Style Grilled Shrimp and Corn
Bring on the Old Bay: Maryland-Style Grilled Shrimp and Corn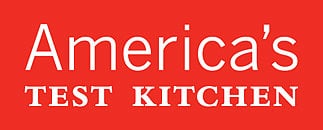 We've got a partnership with the recipe-, equipment-, and product-testing gurus at America's Test Kitchen. They'll be sharing some of their time-tested recipes and technical expertise with us weekly. This week, they're spotlighting a delectable grilled shrimp dish from their latest cookbook release, The Six-Ingredient Solution, that owes its fantastic flavor to Old Bay Seasoning.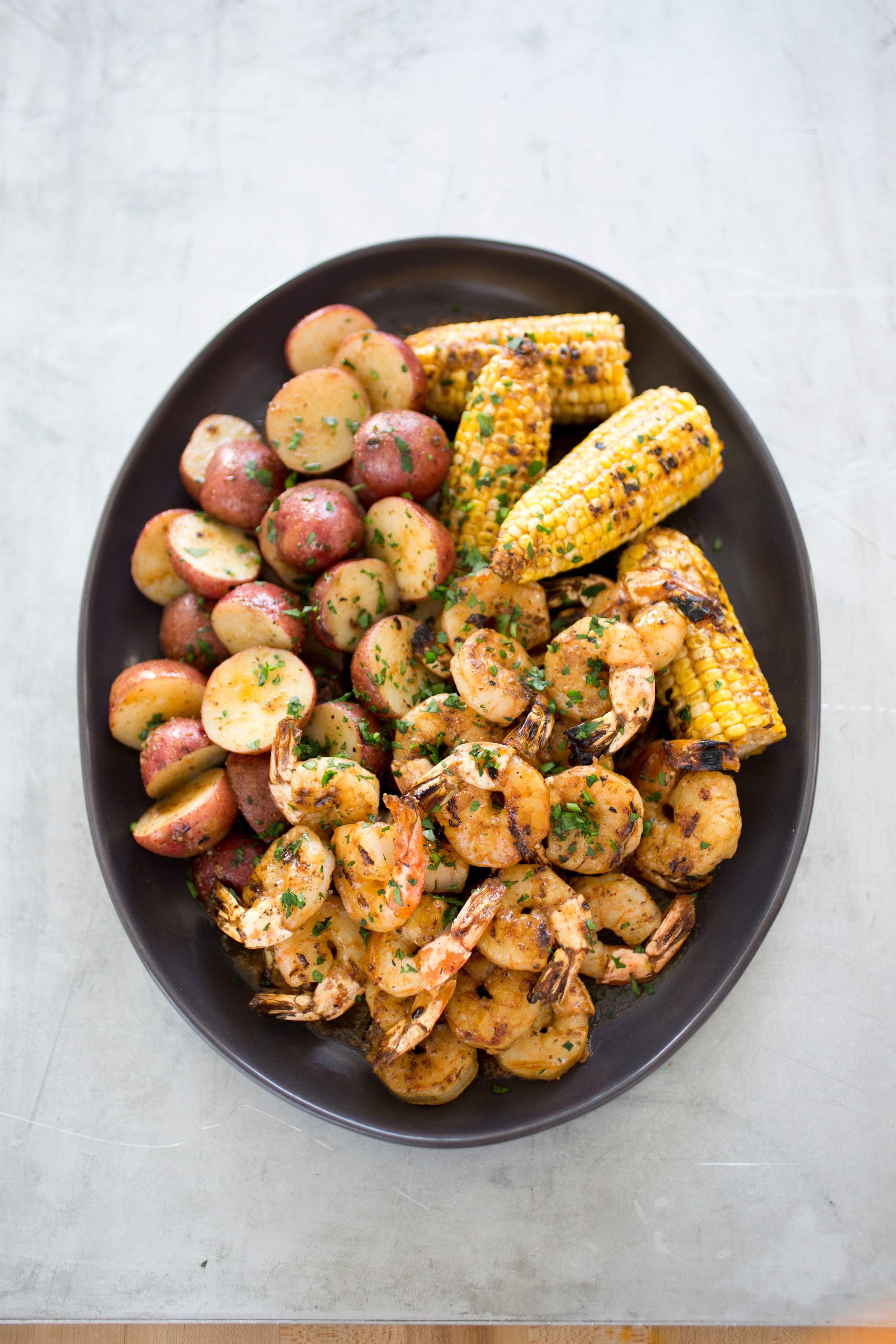 Why This Recipe Works
Moving this Chesapeake classic to the grill intensifies its flavors. Shrimp are often grilled in their shells to protect their delicate flesh, but this means you have to remove the shells before eating — a task that can be messy. For easier access to our grilled shrimp, we peeled them first, then crowded the shrimp onto skewers to prevent them from overcooking. A very hot fire ensured they were cooked to perfection in just minutes. We took advantage of the rest of the space on the grate to grill corn, and since we seemed to be on our way to a seaside supper, we combined butter and Old Bay seasoning for a flavor-packed sauce. To complete our Chesapeake-inspired meal, we microwaved tender red potatoes and then tossed everything into our buttery sauce.
Ingredient Spotlight
Old Bay seasoning is a spice mix that's essential for many shrimp and crab dishes. Created in the 1940s, this spice mix is a regional favorite in Maryland and Virginia along the coast. The predominant flavors in Old Bay are celery, mustard, and paprika. At your local supermarket, you can find it in the spice aisle or near the seafood department; many fish markets carry it as well.
Keep reading to see the recipe.
More stories from America's Test Kitchen:
Announcing: The Six-Ingredient Solution
Secrets to Cinnamon Babka
Field Guide to Essential Pork Cuts
All-Star Quick Tips: Fruit and Vegetable Edition
Maryland-Style Grilled Shrimp and Corn
Notes
We prefer to use extralarge shrimp (21 to 25 per pound) for this recipe; if your shrimp are smaller or larger, they will have slightly different cooking times. We prefer potatoes no larger than 2 inches in length here to ensure that they cook evenly. You will need four 12-inch metal skewers for this recipe.
Ingredients
1 pound small red potatoes
4 ears corn
8 tablespoons unsalted butter
1 tablespoon Old Bay seasoning
1 1/2 pounds extralarge shrimp (21 to 25 per pound)
Fresh parsley
Directions
Halve potatoes, combine with 1 tablespoon water in bowl, cover, and microwave until potatoes are tender, 5 to 7 minutes; keep warm. Remove husks and silk from corn and halve crosswise. Cook butter and Old Bay together in medium saucepan over medium heat until butter melts, about 2 minutes.
Peel and devein shrimp, pat dry with paper towels, and toss with 1 tablespoon butter mixture. Thread shrimp onto four 12-inch metal skewers, alternating direction of heads and tails.
For a charcoal grill: Open bottom vent completely. Light large chimney starter mounded with charcoal briquettes (7 quarts). When top coals are partially covered with ash, pour evenly over grill. Set cooking grate in place, cover, and open lid vent completely. Heat grill until hot, about 5 minutes.
For a gas grill: Turn all burners to high, cover, and heat grill until hot, about 15 minutes. Leave all burners on high.
Clean and oil cooking grate. Place shrimp skewers and corn on grill. Cook (covered if using gas), turning as needed, until lightly charred and cooked through, about 6 minutes for shrimp and 8 minutes for corn; transfer to platter and tent with aluminum foil.
Toss shrimp, corn, and potatoes with remaining melted butter; arrange on platter. Mince 2 tablespoons parsley, sprinkle over top, and serve.
Information
Category

Main Dishes, Shellfish

Cuisine

North American

Yield

Serves 4