Master Sommelier Andrea Robinson on Women in Wine
Andrea Robinson on Female Sommeliers and the Future of Wine in America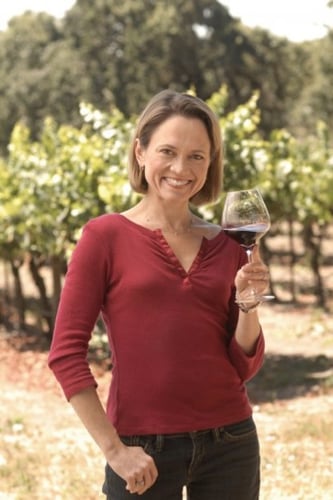 The world of wine has been a traditionally male-dominated industry, but that hasn't gotten in the way of wine educator Andrea Robinson: she's not only a TV host and author, but also one of only 17 women in the world who've been appointed the title of master sommelier. She was the first female ever to be chosen best sommelier in the United States by the Sommelier Society of America.
I met the enthusiastic wine personality, whose petite stature belies her upbeat demeanor, at an Aspen event to showcase her new line of stemware, The One. Over a glass of rosé, she weighed in on what it's like as one of the industry's few female leaders and how the landscape of wine is changing in America. See what she shared when you read more.
On the future of female sommeliers: It's definitely changing; there are tons of women in the pipeline. It takes a combination of raw talent, absolute commitment to work, and mentoring, but I think we're going to see a picking up of the pace when it comes to the number of women sommeliers.
On being one of the world's first reputable female sommeliers: It actually wasn't tough to be female. It was a breath of fresh air; a sigh of relief. Customers would see me and think, "There's no way this nice, smiling woman is gonna bring me down a peg." It made them feel great about the wines they were selecting. On challenges in a male-dominated field: It was tough with service teams. When I started out as the sommelier and maitre'd at a five-diamond hotel, everyone on staff had an enormous sense of pride, and I could tell they were wondering, "Who is this 5'2" chick who's our boss and thinks she knows something about wine?" I wasn't your traditional head of cellar. It took some time to establish a solid relationship, but I still keep in touch with many of them today.
On how wine's changed in the past five years: People have finally gotten over the notion that wine has to be expensive in order to be good. The average consumer is more confident about what they like, and they know how much they want to spend. It's amazing what's selling, and what varietals have experienced double-digit growth: Pinot Grigio, Pinot Noir, Sauvignon Blanc.
What changes have you witnessed in the wine world over the past several years?