Matzo Grilled Cheese Sandwich
Just Brilliant: Matzo Grilled Cheese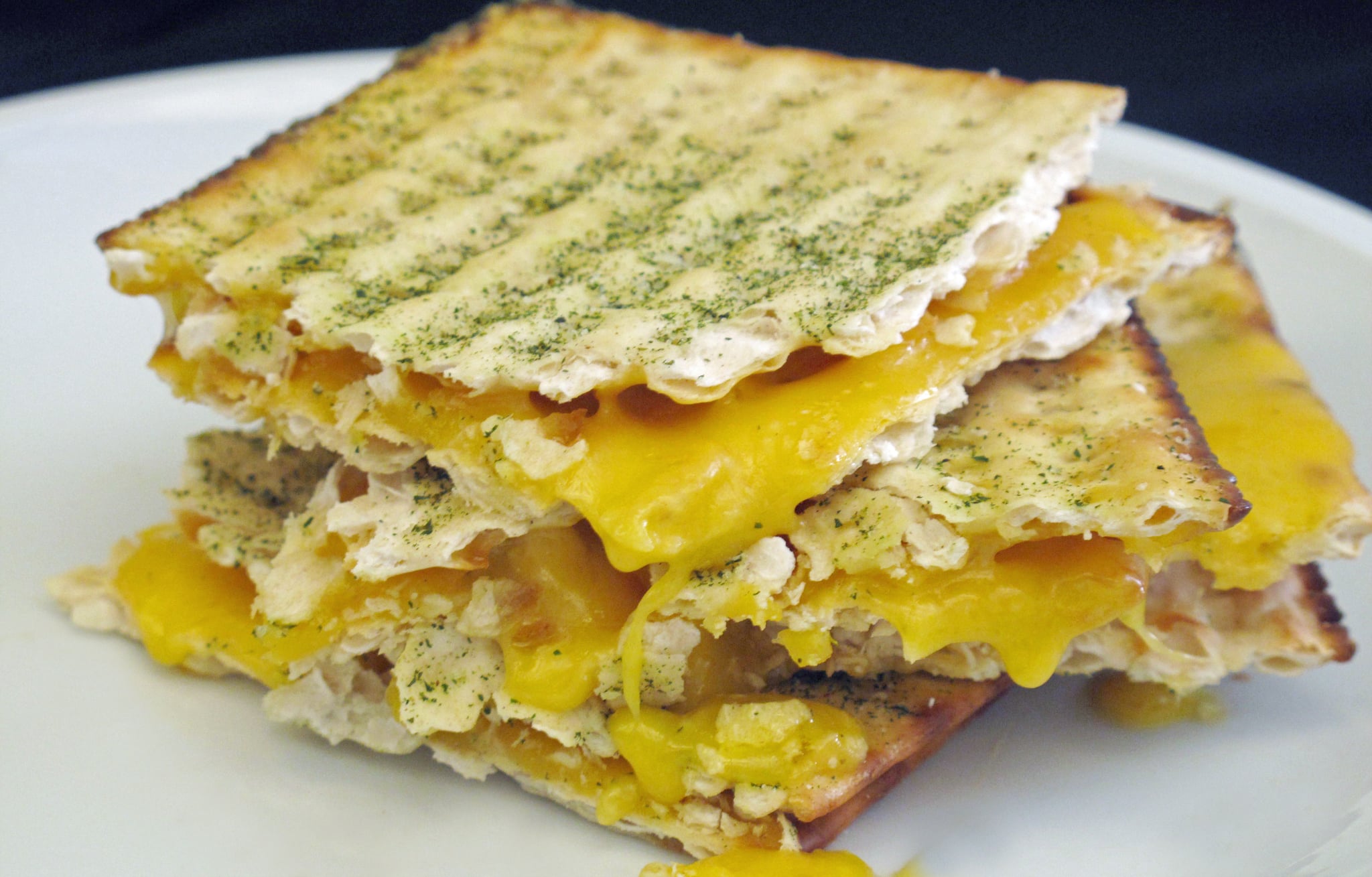 The minute I heard The Melt was serving a special grilled cheese in honor of Passover, I hightailed it over to the closest location. Matzo grilled cheese? It was the perfect intersection of Passover and National Grilled Cheese Month.
Part of the genius of the concept is it sounds so elemental, and it is: the sandwich is just two squares of matzo, slathered with butter and seasoned with salt, pepper, and dried herbs, then sandwiched together with sharp cheddar, and melted on a panini grill.
I'd wondered if this concept was old news, but quickly discovered it was just as novel to everyone else in the office, Jewish or not. I can't wait to re-create the same thing at home. Have you ever had matzo grilled cheese?