McDonald's Egg Supplier's Health Violations, Animal Cruelty
Leading Egg Supplier Under Fire For Health Violations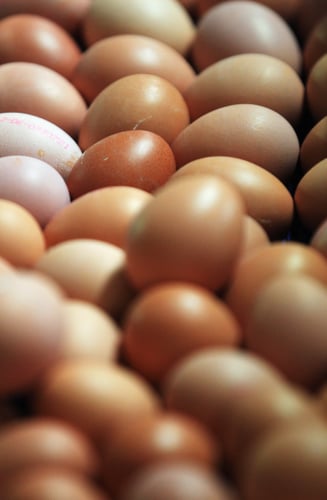 Have you always pooh-poohed those cage-free, organic eggs sold at the supermarket? Well, read ahead, because a new story may have you thinking twice.
A 20/20 special airing today on ABC shows workers at Iowa-based Sparboe Farms — the fifth-largest shell egg producer in the US and main supplier for eggs at McDonald's — burning off the beaks of young chicks; dead, rotted hens being pulled out of cages; and live chicks being thrown into plastic bags to be suffocated. The footage, caught undercover by animal rights group Mercy for Animals, was powerful enough for McDonald's to announce today that it's broken ties with Sparboe Farms for good.
The FDA also issued a warning letter to Sparboe yesterday, citing 13 violations that could potentially contribute to salmonella contamination. McDonald's has issued a statement maintaining this controversy is "not a food safety issue for our menu items," but it's likely this egg exposé will be one for the books. If you have the stomach to watch the video, tell me: does it surprise you?