McDonald's London Olympics Menu
What Do You Think of the McDonald's Olympics Menu?
At this month's Olympic games, McDonald's — the official restaurant sponsor of London 2012 — is welcoming the world's biggest set of Golden Arches at its 1,500-seat pop-up restaurant in Olympic Park, and the chain has just revealed its world-class menu for the venue.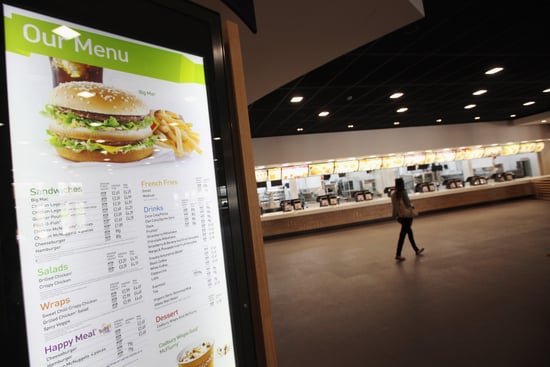 Read ahead to see the McDonald's Olympics menu.
On the to-order list? The requisite Big Mac, Quarter Pounder with Cheese, and Chicken McNuggets, along with some healthy items like salad with grilled chicken, fruit bags, carrot sticks, and organic milk.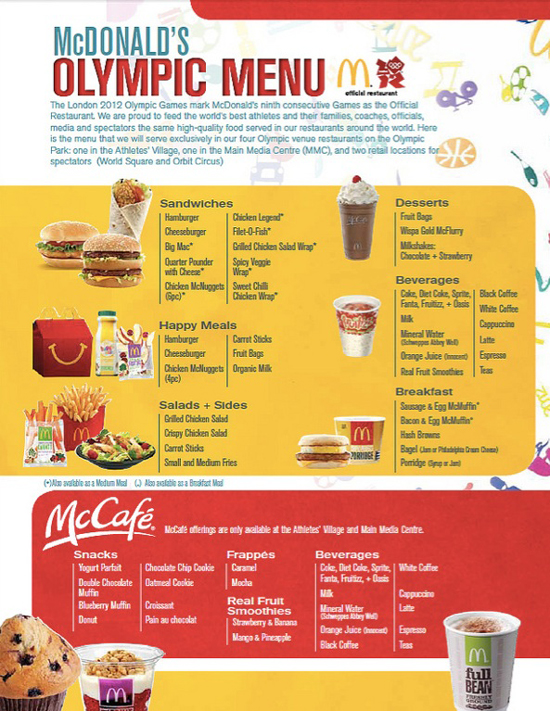 This would be a fun opportunity for the chain to provide competitors with a taste of the smorgasbord of creative McD's food offered around the world, but save for a few UK staples like the Wispa Gold McFlurry and the Chicken Legend (that'd be crispy chicken on a roll with lettuce and tomato salsa), the menu's looking surprisingly bland.
What say you: is the menu too ho-hum for an event as monumental as the Olympics?
Source: Getty, Burger Business