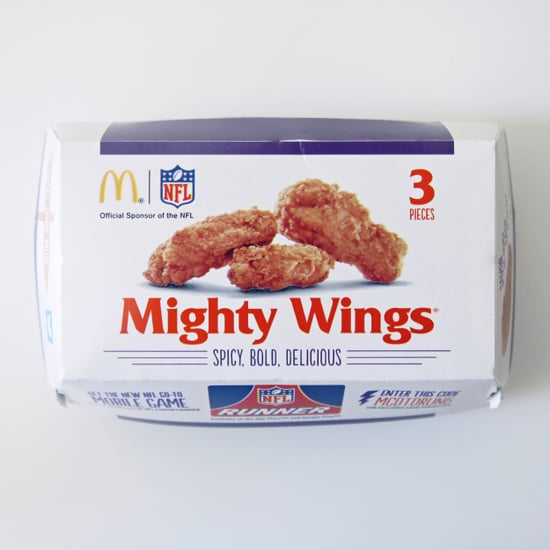 The question begs: do Mighty Wings, the newest savory addition to McDonald's menu, live up to their bold name? What's more, are they on par with the chain's other popular poultry items, Chicken McNuggets and Chicken Selects? And, for a restaurant frequently patronized by drive-through, how does a bone-in item fit into the fold?
It's a tall order to tackle, but given the conspicuously high advertising budget for this product (turn on your TV and the NFL-themed ad is hard to miss), it's clear that McDonald's is banking on its Mighty Wings to succeed. With these questions in mind, we dug into a box of the deep-fried chicken wings to see if the surrounding hype is justified.
Even post-photo shoot, 10 minutes after pickup, the wings had a generously seasoned skin that was crisp, crunchy, and blissfully grease-free, while the meat was juicy and flavorful. What's more, they actually packed a wallop of pleasantly tingly heat, as promised. Our one complaint: the wings were perhaps a touch saltier than we would prefer; nonetheless, we'd happily choose these over Chicken McNuggets or Chicken Selects. As for the last hurdle, only time will tell if the wings can hold their place on the menu despite McDonald's drive-through culture. Let's hope they do.