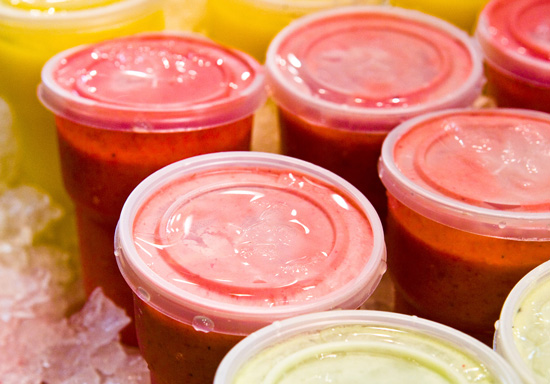 Coca-Cola isn't the only food sponsor to make a big splash at this year's Winter Games in Vancouver — so is McDonald's.
Debuting today at the three McDonald's Olympic restaurants are the chain's latest menu offering: Real Fruit Smoothies. The brand-new smoothies come in two flavors, Strawberry Banana and Wild Berry, and they are set to roll out across stores in the US this Summer as part of the McCafé lineup.
I applaud that McDonald's is hoping to inject some wholesomeness into its nutritionally challenged menu — although to be honest, I'm more curious about McDonald's Canada's Olympic-themed menu of S'mores Pie and Creme Brulée McFlurries. Would you be inclined to head to the Golden Arches for a fruit smoothie?