Media Moguls and TV Chefs Rachael Ray vs. Martha Stewart
Rachael Ray or Martha Stewart: Who'd You Rather Watch?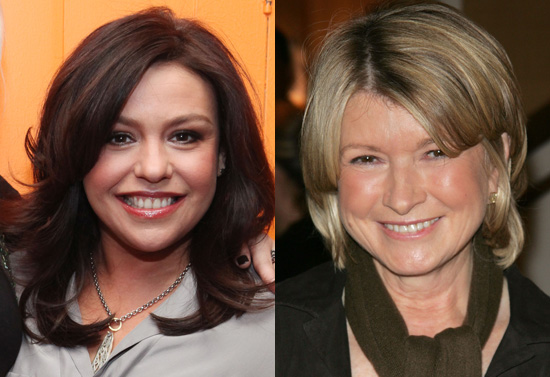 In an interview with The Hungry Beast, Rachael Ray explains the difference between her and Martha Stewart: "She likes to set a very beautiful and very exquisite and very high standard and that's really important. And for me, I want people to know they can achieve it. So I literally set the bar lower as part of our brand. I think that both work and both are very necessary." The two have had an awkward relationship that included a 2009 blow from Martha about Rachael's cookbooks not being "good enough." Regardless, Rachael's managed to keep things diplomatic.