Meet the Cast of Next Food Network Star 7
Meet the Cast of Next Food Network Star 7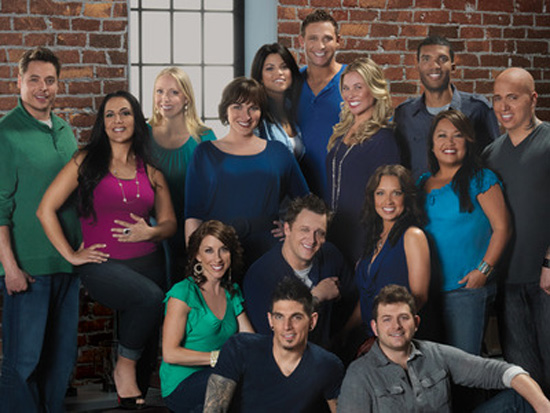 If the conclusion of Top Chef All-Stars has brought about symptoms of foodie reality TV withdrawal, sit tight, because the Food Network's Next Food Network Star is back with a vengeance.
The seventh season, which premieres Sunday, June 5, at 9 p.m., is the network's most star-studded yet and features celebrated figures from Alton Brown to Michael Symon to Ina Garten. Among the challenges? Performing live on the Rachael Ray Show, catering the Guy Fieri-headlined All American Food Festival, and competing head to head in Kitchen Stadium, Iron Chef America-style.
Season seven's challenges aren't the only part of the show that's advanced — the contestants sound like a pretty qualified bunch, too. To see the 15 finalists who'll compete come June, keep reading.
Alicia Sanchez, 33, bakery owner and teacher, New York, NY
Chris Nirschel, 28, sous chef, Hoboken, NJ
Howie Drummond, 40, local cooking show host, Highlands Ranch, CO
Jeff Mauo, 32, private chef, Chicago, IL
Juba Kali, 29, research chef, New Orleans, LA
Justin Balmes, 32, farmers market specialist, Marietta, GA
Justin Davis, 31, food blogger, Minneapolis, MN
Jyll Everman, 31, culinary teacher, Glendora, CA
Katy Clark, 34, food and fitness small business owner, Long Beach, CA
Mary Beth Albright, 38, food writer, Washington DC
Orchid Paulmeier, 38, restaurant owner, Bluffton, SC
Penny Davidi, 39, restaurant franchisee, Los Angeles, CA
Susie Jimenez, 31, caterer, Aspen, CO
Vic "Vegas" Moea, 35, restaurant chef, Las Vegas, NV
Whitney Chen, 28, professional chef, New York, NY
Will you tune in to watch another season of Next Food Network Star drama?