Since Memorial Day signals the unofficial start of Summer, why not kick off the sunny season with good friends and good food? Whether you're planning a low-key backyard barbecue or an all-out holiday feast, we've gathered some delicious recipes to help you host a fun, festive party for your pals. From tangy ginger-glazed baby back ribs to grilled dessert pizza slathered with chocolate, these tasty dishes are perfect to try on Memorial Day.
— Additional reporting by Laura Marie Meyers
Sources: Anna Monette Roberts, Shutterstock [1], Nicole Perry, and Lauren Hendrickson
Jalapeño Margaritas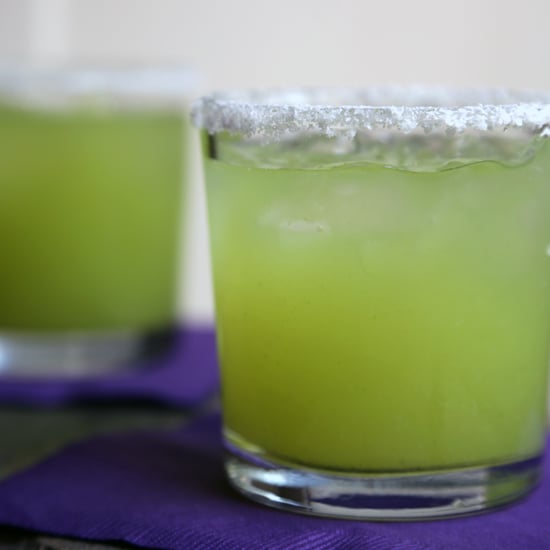 Rather than making drinks to order, blitz up a tall pitcher of jalapeño margaritas [2] for a refreshingly tart and spicy tipple that'll serve a crowd.
Photo: Anna Monette Roberts
Chips and Guacamole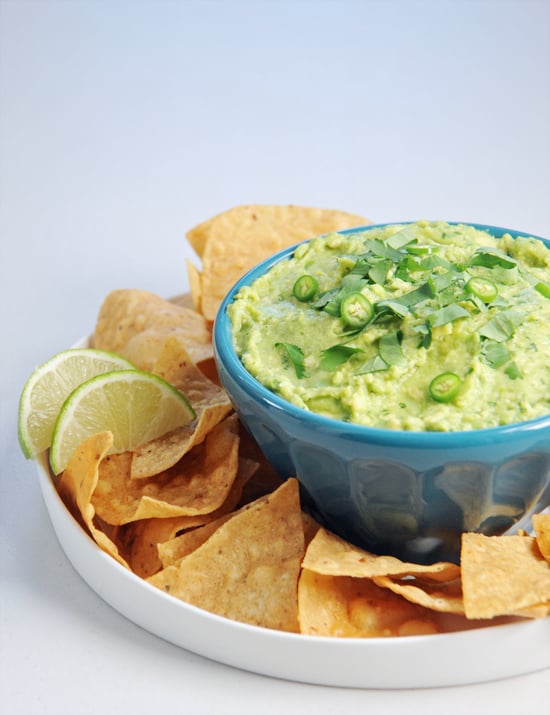 Quick, easy-to-make, and satisfying, creamy guacamole [3] is a no-brainer for any get-together. For extra flair, pair it with crisp homemade tortilla chips [4].
Photo: Katie Sweeney
Grilled Fish Tacos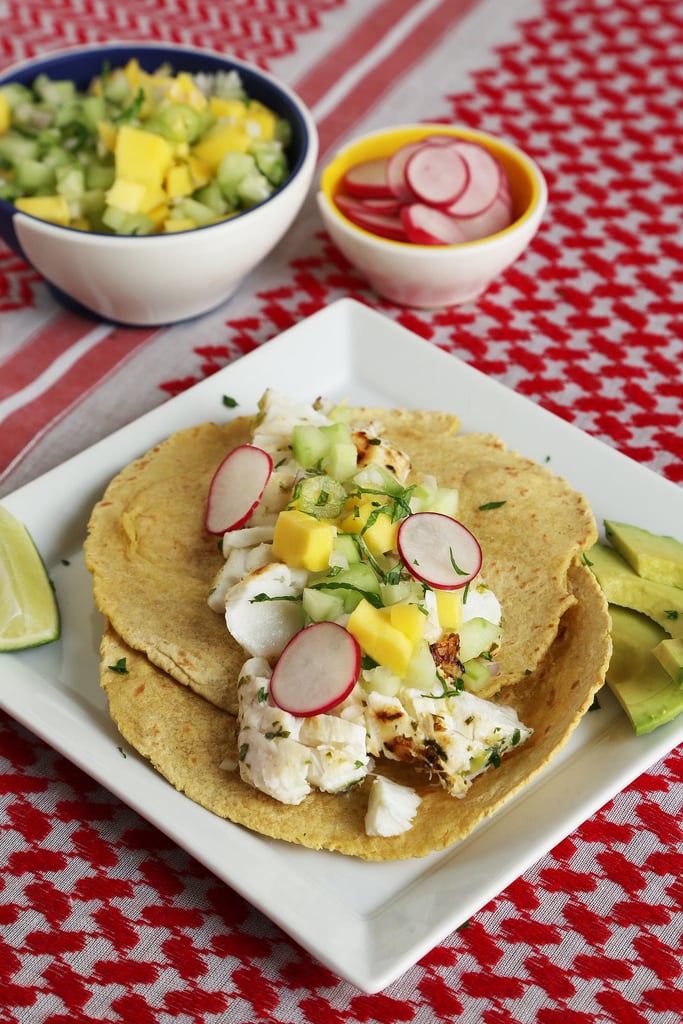 Fire up the grill and try out these zesty fish tacos [5]. Top them off with a refreshing mango-cucumber-mint salsa that's perfect for a warm day in the sun.
Photo: Anna Monette Roberts
Caprese Salad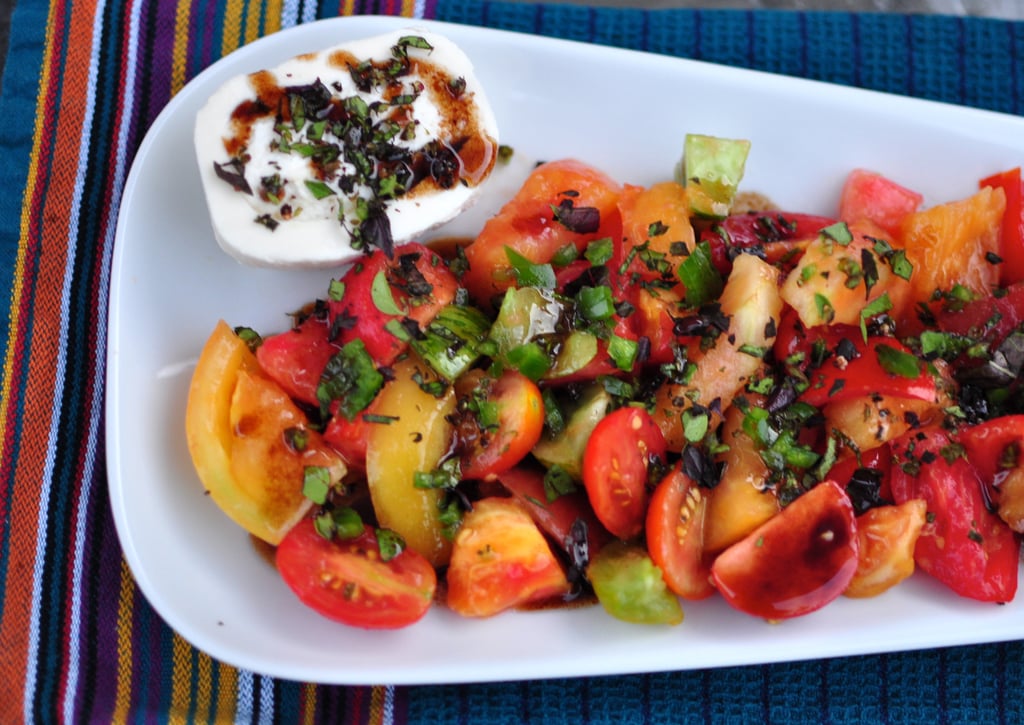 Celebrate the start of tomato season with a classic Summer recipe: caprese salad [6].
Photo: Lauren Hendrickson
Blue Cheese Burger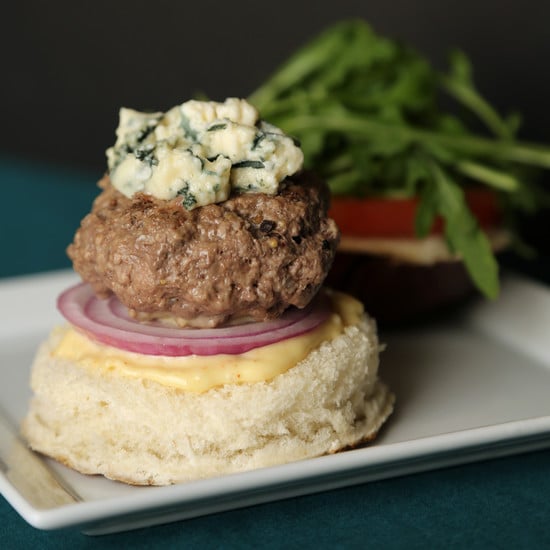 Memorial Day isn't complete without a hearty American burger [7]. Add salty, funky blue cheese to this timeless dish for a new spin.
Photo: Anna Monette Roberts
Grilled Fava Beans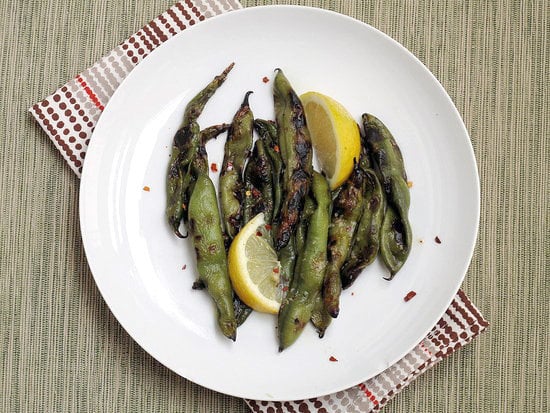 Get some green in the mix with these simple grilled fava beans [8]. Season pods with chili, lemon, and salt for a quick, pair-with-anything side dish.
Photo: Susannah Chen
Vegetable Medley Pasta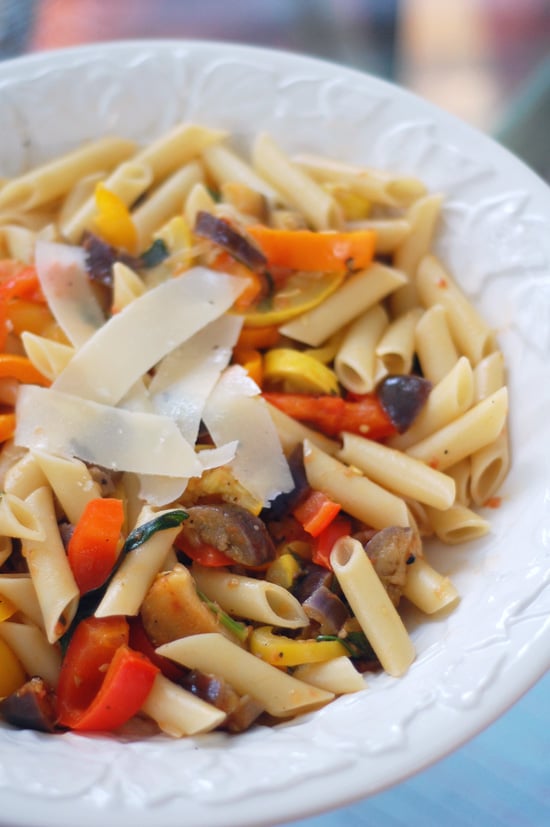 Mix your favorite veggies with penne and garlic for this fast and easy vegetable medley pasta [9] recipe. Whether you choose to serve it warm or cold, parmesan shavings make for a delicious, salty-savory topping.
Photo: Camilla Salem
Ginger and Honey Baby Back Ribs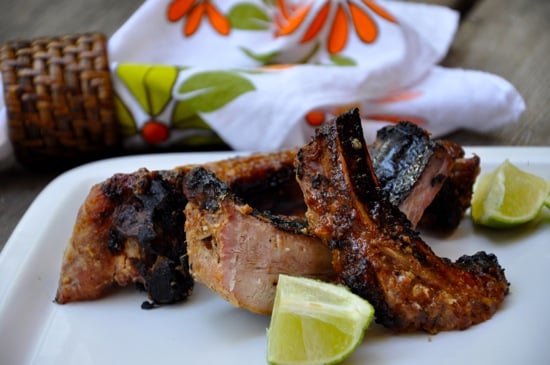 Nothing says "Summer" quite like grilling, so try these sweet, light ginger and honey baby back ribs [10] to satisfy your warm-weather cravings. Warning: the combination of fish sauce, soy sauce, honey, and fresh ginger will have your pals asking for seconds.
Photo: Lauren Hendrickson
Peach Blueberry Cobbler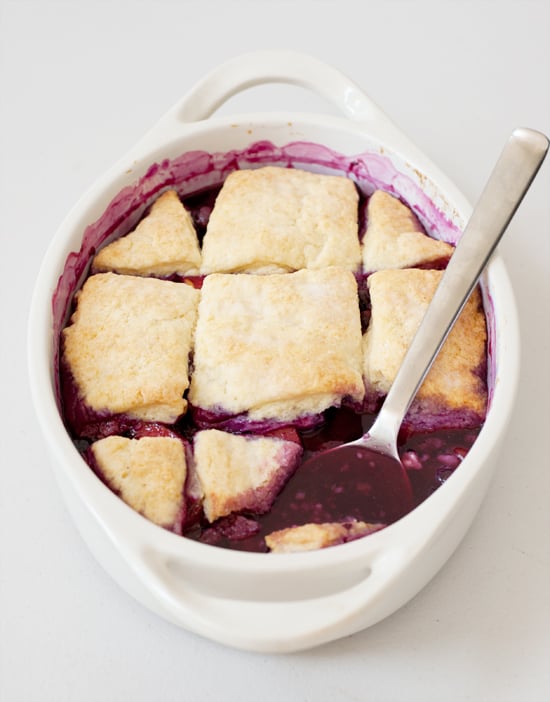 While cherry pie is certainly a classic dessert dish for many American holidays, a peach blueberry cobbler [11] is a mouthwatering alternative that will definitely not disappoint.
Photo: Nicole Perry
Key Lime Popsicles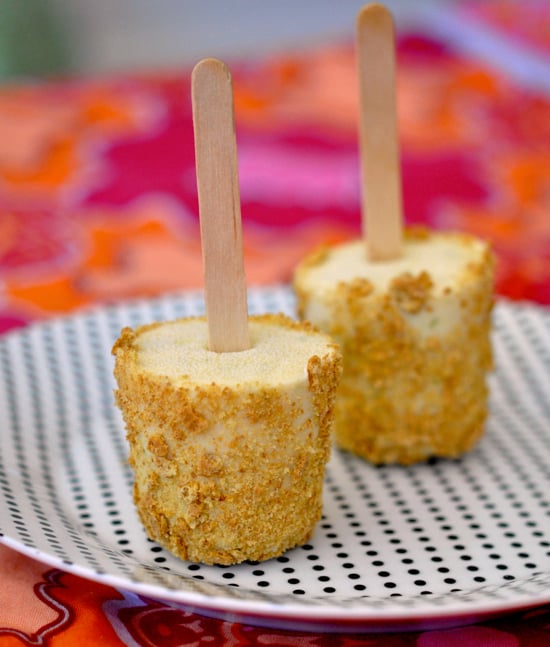 Looking for something to help you keep cool? The sweet and tart taste plus a crumbled graham-cracker coating make these key lime popsicles [12] a Summer party must.
Photo: Lauren Hendrickson
Grilled Dessert Pizza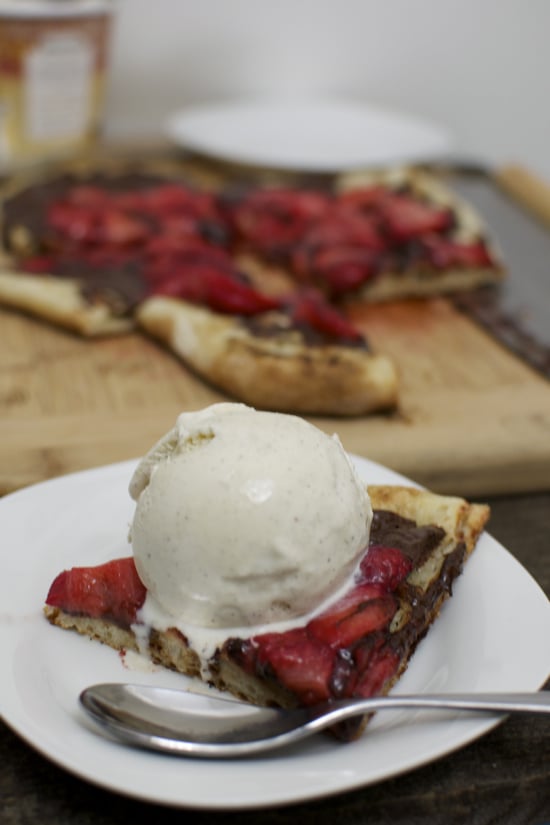 For a sweet, unexpected, outdoor-entertaining-friendly finish, try chocolate-strawberry grilled dessert pizza [13].
Photo: Lauren Hendrickson