Meringue Cookies Recipe
Got Leftover Egg Whites? Make Meringue Cookies!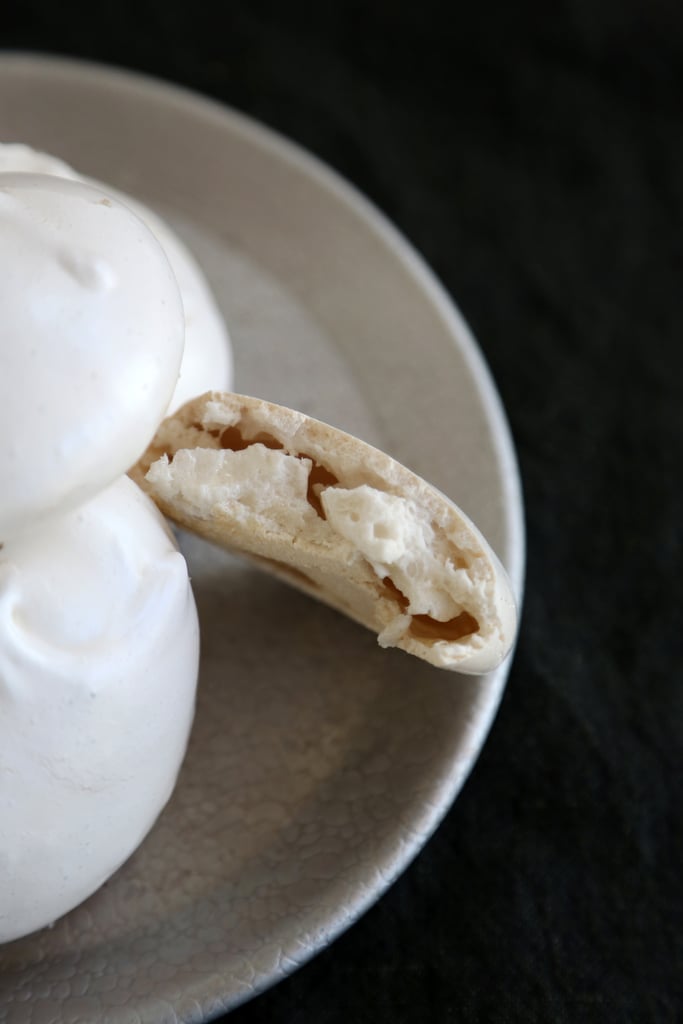 I recently made crème brûlée and found myself with several leftover egg whites. I'm apt to skip scrambled egg whites and am a bigger fan of confections, which is why I decided to make meringue cookies. Ever since I made meringue-topped cakes, I can't get the fluffy stuff out of my head. Crisp on the outside and foamy on the inside, a bite of these meringue cookies will satisfy your sweet tooth without overindulging in something butter-filled. While the cookies are excellent on their own (or even with a glass of Champagne), I also recommend pairing them with tart strawberries and raspberries.
If you've never made meringue before, the most important thing to remember is the egg whites must be completely yolk-free. In addition, make sure your bowl and whisk attachment are clean, dry, and free from any residual oil. Fat is the enemy of fluffy meringue and will prevent the whites from whipping, which is why you must take preventative measures. Keep reading to see the recipe.
Ingredients
3 egg whites
3/4 cup superfine sugar
Pinch of salt
Directions
Preheat oven to 200°F. Line a cookie sheet with parchment paper or a nonstick silicone mat, such as a Silpat.
In a very clean and dry bowl of a stand mixer, using a whisk attachment, whip egg whites on medium-high speed until foamy. Add pinch of salt and continue to whip until they triple in volume and hold soft peaks. Continue whipping while adding sugar, one tablespoon at a time, until the whites hold stiff peaks and look thick and glossy.
Using two spoons, dollop 2-1/2- to three-inch meringue cookies onto the baking sheet an inch apart. Bake for 1 1/2 hours, rotating the pan once halfway through the baking time. The meringue is done when it appears crisp on the outside but remains white in color. Turn off the oven and crack the oven door, letting the meringue dry for several hours or overnight. Store at room temperature in an airtight container for several days.
Makes eight to 10 meringue cookies.
Information
Category

Desserts, Cookies

Cuisine

North American