Mexican Hot Chocolate Popsicles
Fudgesicles en Fuego! A heat wave here in San Francisco inspired me to continue my popsicle kick. This time I combined childhood memories of fudgesicles with a passion for Mexican hot chocolate. Mexican hot cocoa is traditionally made with milk, chocolate, cinnamon, and a touch of chili. When frozen it translates terrifically into a fiery chocolate popsicle, aptly named fudgesicles en fuego!
The rich, chocolaty popsicles have a silky, creamy texture and slightly spicy flavor. To avoid making the popsicles too hot, add the chili slowly to taste. However, remember that once frozen, the flavor will be more subtle. If the finished popsicle is too spicy, simply dust with sugar.
To learn how to make these fantastic fudgesicles,
.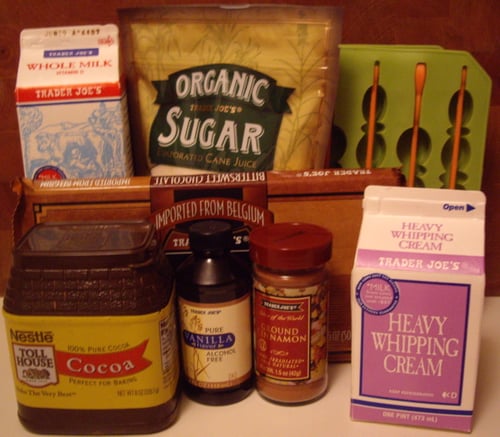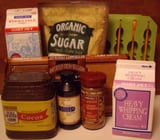 Ingredients
8 ounces bittersweet chocolate, chopped fine
12 ounces (1 1/2 cups) heavy cream
8 ounces (1 cup) whole milk
2 tablespoons unsweetened cocoa powder
2 teaspoons vanilla extract
1 1/2 teaspoons cinnamon
1/4 tsp cayenne pepper
Sugar (optional)
Directions
Chop chocolate and place in a bowl.

Combine heavy cream, milk, and cocoa powder in a medium saucepan over medium heat. Whisk constantly until cocoa is dissolved and mixture comes to a simmer.




Remove from the heat and pour over the chocolate. Let stand for 2 to 3 minutes and then whisk gently until all chocolate is melted. Mix in vanilla, cinnamon. Slowly add the cayenne to taste.
Fill popsicle molds and wait patiently. If the frozen popsicle is too spicy, coat one side in sugar.
Makes 16 popsicles.
Information
Category

Desserts, Frozen