Michael Symon Lobbies to Keep NBA Star LeBron James in Cleveland
Michael Symon Lobbies to Keep LeBron James in Cleveland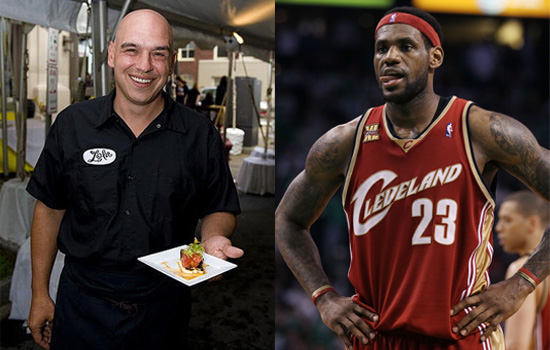 At the end of this basketball season, NBA legend and Cavaliers small forward LeBron James will officially be a free agent, with the potential for other cities, like New York, to come knocking. But Cleveland dwellers — including celebrity chef Michael Symon — won't let LeBron go without a fight.
On his Facebook page, the Iron Chef offered to go James's house once a month and cook, Iron Chef-style, for his family and friends, should he decide to stay with the Cavs. "I will always be a fan, mainly because I know firsthand what a class act you are," he said. Even though I've never been to Cleveland, I have to respect chef Symon for his local pride.
Do you think the power of food is enough to win over a world-class athlete?