Milka Chocolate Review
An Obsession: Milka Chocolate
I know it's January and all of the indulgences of the holiday season should be behind us, but when it comes to chocolate, I refuse to give that up. Typically I am a fan of really rich, deep dark chocolates that have complex and slightly bitter flavors. My one exception to this rule is with Milka chocolate.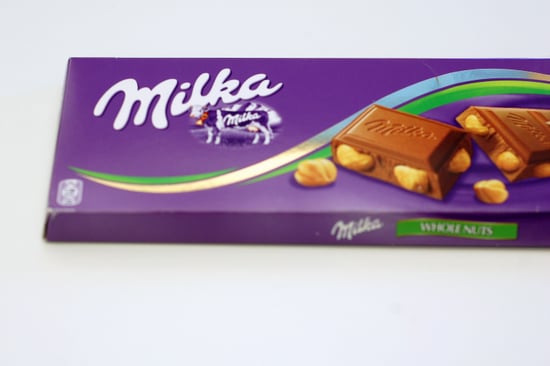 While you can find Milka in the United States, the European version is so much better. The chocolate is creamier and has more depth of flavor than its American counterpart. In fact, I'm so obsessed with this chocolate that I practically beg my mother-in-law to bring me back a suitcase full every time she comes to visit from Slovenia.


You may be wondering what makes this chocolate so special. The secret is, apparently, in the milk, which comes from Alpine cows (literally, from the Alps).
For more, keep reading!
The milk is what is behind the creamy, melt-in-your-mouth texture that I am so addicted to. The lilac-colored cows appearing on all of the chocolate further illustrate the importance of this ingredient.


There are so many different varieties of Milka, from plain milk chocolate bars to hazelnut chocolate bars to cinnamon spice chocolate with wafer cookies. My favorite has got to be the plain bar and the strawberry filled version. Each bite is so rich and delicious that you don't feel compelled to eat the entire bar because a couple of bites is all you need. OK, that last bit might be a lie — you definitely want to eat the whole bar. It's just that good.