Milky Way Caramel Apple Review
Taste Test: Milky Way Caramel Apple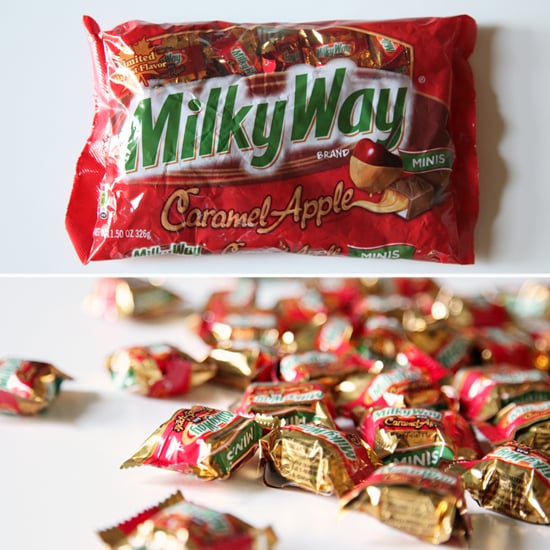 Like a moth to a flame, I'm powerless when presented with a new candy flavor — particularly a twist on a classic favorite. So when I spotted Milky Way's latest seasonal offering, Caramel Apple Autumn Miniatures
, I plopped a bag in my shopping cart without a breath of hesitation. Mere hours later, the Yum team tore open a bag, determined to find out if this traditional autumnal pairing could translate into candy-bar form. Keep reading to find out how this flavor fared.
Despite my initial enthusiasm, doubts flooded my brain after my first whiff of the candy's pungent chemical-enhanced perfume. Still, I carried forth and popped the petite treat in my mouth, encouraging others in the office to do the same. While some tasters enthusiastically dug in, proclaiming that they'd "eat anything with the name Milky Way on it," the vast majority were disappointed by this "weird concoction" reminiscent of a chocolate-covered "apple cinnamon Pop-Tart."
The verdict: While some wouldn't hesitate to sample a second, none of our trusty team of tasters would seek this product out or outright recommend it to others. We'll stick to the classic Milky Way or the dark-chocolate iteration until Mars comes up with a new flavor that truly wows.
Tasters' rating average: