Miso Mustard Steak Sauce
Magical Miso: Miso Mustard Steak Sauce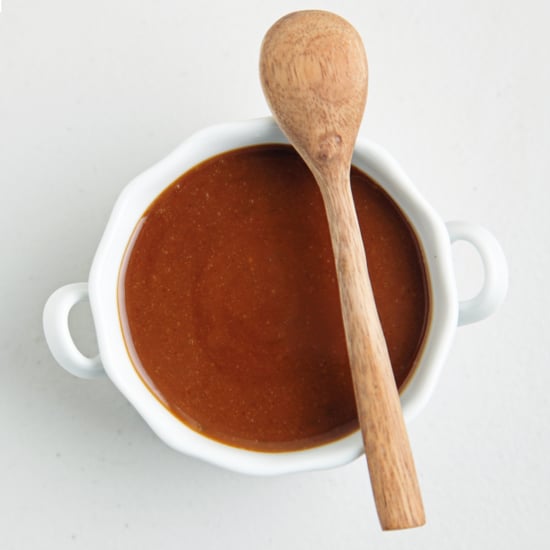 Miso and I are having a bit of a moment. Essentially any weeknight I'm dining solo, my plate is filled with steamed kale tossed with miso butter and topped with a poached egg or two. My snack of choice? Miso kale chips with tingly shichimi togarashi. Miso carrot soup: check! Miso-glazed salmon (take a wild guess). And this — tangy miso mustard sauce made luscious with a hefty dose of butter — is sure to enter the rotation. For starters, I'll be slicking steaks with a light coating, drizzling it on pork chops, and tossing it with snappy, steamed vegetables, and (shamelessly) eating it with a spoon . . .
Keep reading for the versatile sauce recipe.
Miso Mustard Steak Sauce
Adapted from Saveur
Notes
Make certain to use unsalted butter as this sauce is already very salty due to a hefty dose of soy sauce and miso.
Ingredients
1/3 cup plus 1/2 teaspoon soy sauce
1/2 teaspoon molasses
1/4 cup white miso
2 teaspoons dry mustard powder, such as Colman's
1/4 teaspoon smoked sweet paprika
Zest of 1 lime
1 1/2 sticks (12 tablespoons) unsalted butter, cubed and chilled
Directions
Whisk together the soy sauce, molasses, miso, mustard, paprika, and lime zest in a small saucepan set over medium-high heat.
Allow the mixture to come to a boil, then take it off the heat and add in the cubed butter, one piece at a time, stirring until no streaks of butter remain. Season to taste (it may need more salt, depending on how salty your miso is).
Serve drizzled over steak.
Makes about 1 1/2 cups of sauce.
Information
Category

Other, Condiments/Sauces

Cuisine

North American