Monday's Leftover's: Corned Beef Salad with Rye Croutons
Monday's Leftover's: Corned Beef Salad with Rye Croutons When I think of leftover corned beef, two recipes almost always come to mind: sandwiches and hash. While I love both of those, I was very excited by this recipe for a salad that uses up corned beef. This recipe comes together quickly, making it ideal for a Monday night meal. Two types of lettuce — green leaf and iceberg — are tossed with a quick, easy homemade thousand island dressing. If it sounds super scrumptious,
.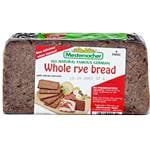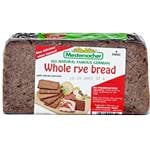 Ingredients
3 cups 1/4-inch cubes rye bread
1 1/2 tablespoons cooking oil
3/4 teaspoon salt
1/2 teaspoon fresh-ground black pepper
1/2 cup mayonnaise
2 tablespoons ketchup
Dash Worcestershire sauce
1 tablespoon pickle relish
1 hard-cooked egg, chopped
3 scallions, white bulbs and green tops chopped and reserved separately
1 head green leaf lettuce (about 3/4 pound), torn into bite-size pieces (about 2 1/2 quarts)
1/2 head iceberg lettuce (about 1 pound), torn into bite-size pieces (about 1 1/2 quarts)
1/2 pound sliced corned beef, cut into 1/2-inch-wide strips
Directions
Heat the oven to 350°.
Put the bread cubes on a baking sheet and toss them with the oil and 1/4 teaspoon each of the salt and pepper. Bake, stirring occasionally, until the croutons are crisp and starting to brown, 5 to 10 minutes.
In a small bowl, whisk together the mayonnaise, ketchup, Worcestershire sauce, 1/4 teaspoon of the salt, and the remaining 1/4 teaspoon pepper. Add the pickle relish, the egg, and the scallion bulbs and stir to combine.
In a large bowl, toss together the lettuces, scallion tops, and corned beef. Serve topped with the dressing and the croutons.
Serves 4.
Information
Category

Greens , Salads