Monday's Leftovers: Black Bean Croquettes With Salsa
Monday's Leftovers: Black Bean Croquettes With Salsa So you've got leftover legumes in the pantry. Don't pigeonhole canned beans by turning to the same staples, like chili, tacos, or beans and rice; instead, venture out of your realm to try another low-maintenance dish, like these black bean croquettes, topped with zesty salsa fresca.
Not only are they a nice break from the monotony of Winter stews, but they're also healthful and inexpensive to prepare. To make this recipe in under an hour,
.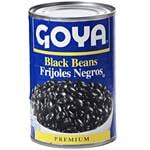 Black Bean Croquettes With Fresh Salsa
From Eating Well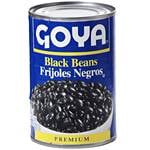 Ingredients
2 15-ounce cans black beans, rinsed
1 teaspoon ground cumin
1 cup frozen corn kernels, thawed
1/4 cup plus 1/3 cup plain dry breadcrumbs, divided
2 cups finely chopped tomatoes
2 scallions, sliced
1/4 cup chopped fresh cilantro
1 teaspoon chili powder, hot if desired, divided
1/4 teaspoon salt
1 tablespoon extra-virgin olive oil
1 avocado, diced
Directions
Preheat oven to 425°F. Coat a baking sheet with cooking spray.
Mash black beans and cumin with a fork in a large bowl until no whole beans remain. Stir in corn and 1/4 cup breadcrumbs. Combine tomatoes, scallions, cilantro, 1/2 teaspoon chili powder and salt in a medium bowl. Stir 1 cup of the tomato mixture into the black bean mixture.
Mix the remaining 1/3 cup breadcrumbs, oil and the remaining 1/2 teaspoon chili powder in a small bowl until the breadcrumbs are coated with oil. Divide the bean mixture into 8 scant 1/2-cup balls. Lightly press each bean ball into the breadcrumb mixture, turning to coat. Place on the prepared baking sheet.
Bake the croquettes until heated through and the breadcrumbs are golden brown, about 20 minutes. Stir avocado into the remaining tomato mixture. Serve the salsa with the croquettes.
Serves 4.

Nutritional information per serving: 405 calories, 12g fat, 0 mg cholesterol, 61g carbohydrate, 16g protein, 16g fiber, 438mg sodium, 621mg potassium
Information
Category

Main Dishes, Beans

Cuisine

North American