Monday's Leftovers: Buttermilk Baked Chicken
Monday's Leftovers: Buttermilk Baked Chicken Ask anyone who knows me: Fried chicken is one of my favorite indulgences in life. Unfortunately, the key word here is "indulgence," meaning I don't allow myself to have it at every whim (e.g., daily).
I could foresee myself enjoying this buttermilk baked chicken on a regular basis. The recipe, which is the perfect use of leftover chicken legs, is texturally similar to fried chicken, sans the grease. To prepare this simple recipe tonight,
.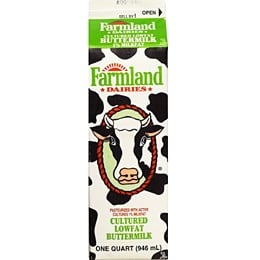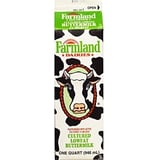 Ingredients
Vegetable oil, for baking sheet
8 slices white bread
1 cup buttermilk
1 teaspoon hot-pepper sauce
Salt and pepper
3/4 cup grated Parmesan cheese (2 1/2 ounces)
1 teaspoon dried thyme
4 pounds chicken parts (preferably legs, thighs, and wings), rinsed and patted dry
Directions
Preheat oven to 400 degrees. Generously rub a baking sheet with oil. In a food processor, pulse bread until it turns into coarse crumbs.
In a large bowl, stir together buttermilk, hot-pepper sauce, 3/4 teaspoon salt, and 1/2 teaspoon pepper. In a separate bowl, mix breadcrumbs, Parmesan, thyme, and 1/8 teaspoon pepper.
Place chicken in the buttermilk mixture, turning to coat evenly. Working with one piece at a time, remove chicken from liquid, letting excess drip back into bowl; dredge in the breadcrumb mixture, turning to coat evenly. Place coated chicken pieces on prepared baking sheet. Leave enough space between the chicken pieces so that they crisp evenly all the way around.
Bake until chicken is golden brown, about 35 minutes.
Serves 4.
Information
Category

Poultry, Main Dishes

Cuisine

North American