Monday's Leftovers: Chicken Salad with Cumin Carrot Raita
Monday's Leftovers: Chicken Salad with Cumin Carrot Raita Making chicken salad is a classic way to use up leftover grilled chicken. However, when the leftover chicken happens to be tandoori style grilled chicken, the chicken salad is anything but ordinary.
This recipe combines the moist meat with cumin, radishes, and carrots. There's no mayonnaise involved, instead the base of the sauce is whole milk yogurt.
To check out the recipe — which is tasty inside warmed pita bread —
.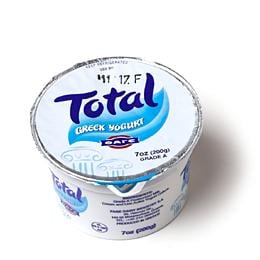 Chicken Salad with Cumin Carrot Raita
From Food and Wine magazine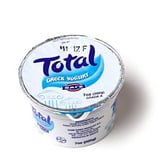 Ingredients
One 3 1/2-pound roasted chicken, meat shredded (4 cups)
3 large radishes, thickly sliced
1/4 small red onion, thinly sliced
2 tablespoons coarsely chopped mint leaves
1/4 teaspoon ground cumin
Cumin-Scented Carrot Raita, recipe below
Salt
Cayenne pepper
Lime wedges and warmed pita, for serving
Directions
In a large bowl, toss the chicken with the radishes, onion, mint and cumin.
Stir in the raita and season with salt and cayenne. Serve with lime wedges and warmed pita.
Serves 6.
2/3 cup plain whole-milk yogurt
2 tablespoons extra-virgin olive oil
1 garlic clove, minced
1/2 teaspoon cumin seeds
2 carrots, coarsely shredded
2 scallions, white and tender green parts only, thinly sliced
1 tablespoon finely chopped cilantro leaves
Salt
Cayenne pepper
Spoon the yogurt into a coffee filter set in a strainer and let stand until slightly thickened, about 10 minutes. Transfer the yogurt to a medium bowl.
Meanwhile, heat the olive oil in a small skillet. Add the garlic and cumin seeds and cook over moderate heat, stirring, until fragrant, about 1 minute.
Add the carrots and scallions and cook, stirring, until just heated through.
Add the carrot mixture and the cilantro to the drained yogurt and season with salt and cayenne. Serve the raita warm, at room temperature or chilled.
Makes 2/3 cup.
Information
Category

Salads, Chicken

Cuisine

Indian