 Use the elements left over from last night's bean and roasted corn salad to make a platter of oozing enchiladas. The salad acts as the filling for the enchiladas and the mango salsa tops the finished dish.
These exceptional enchiladas are perfect for a vegetarian Cinco de Mayo celebration. If you don't have a leftover corn and bean salad, the recipe details how to make it from scratch. To see how it's done,
.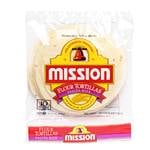 Enchiladas with Fresh Mango Salsa
Modified from eDining
Ingredients
Nonstick cooking spray
1 dozen 6- to 7-inch flour or corn tortillas
1 medium onion, chopped (1/2 cup)
2 cloves garlic, minced
1 medium jalapeno or serrano chile pepper, seeded and finely chopped
1 tablespoon olive oil or cooking oil
1/3 cup dairy sour cream
1/4 cup purchased mole sauce (available in the Hispanic food section of supermarkets or at Hispanic specialty markets)
2 tablespoons water
two 15-ounce cans black beans, rinsed and drained
8 ounces asadero cheese, Monterey Jack cheese, or sharp cheddar cheese, shredded (2 cups)
1 cup dairy sour cream
2 tablespoons all-purpose flour
1 teaspoon ground cumin
1/4 teaspoon salt
3/4 cup milk
1 recipe Mango Salsa
Directions
Preheat oven to 350 degree F. Coat one 13x9x2-inch (3 quart) rectangular baking dish or two 11x7x1-1/2-inch (2-quart) rectangular baking dishes with cooking spray; set aside.
Stack the tortillas and wrap tightly in foil, and bake for 10 minutes or until warm. Or microwave half of the tortillas at a time between 2 pieces of waxed paper on 100 percent power (high) for 30 seconds.
Meanwhile, for filling, in a large skillet cook onion, garlic, and jalapeño pepper in hot oil until tender; remove from heat.
Stir together 1/3 cup sour cream, the mole sauce, and water; add to skillet along with beans and half of the cheese. Spoon 1/3 cup of the bean mixture onto one edge of each tortilla; roll up. Place, seam side down, in prepared baking dish or dishes.
For sauce, in a medium bowl combine the 1 cup sour cream, flour, cumin, and salt; whisk in milk. Pour evenly over filled tortillas.
Bake, covered, for 25 minutes until heated through. Top with remaining cheese.
Bake, uncovered, for 5 minutes more or until cheese melts. Serve enchiladas topped with Mango Salsa.
Serves 6.
Information
Category

Main Dishes, Beans

Cuisine

Mexican