Monday's Leftovers: Fettuccine With Mint, Peas, & Ham
Monday's Leftovers: Fettuccine With Mint, Peas, & Ham It's the week after a long weekend of Easter entertaining, and your refrigerator's jam-packed with everything from baked ham to frozen peas.
Put your springtime ingredients to good use with this fresh flavored combination of fettucine with mint, cream, peas, and ham that's as gratifying as it is effortless to make.
The best part about the dish? It won't take more than half an hour of your time. Get started on it when you
.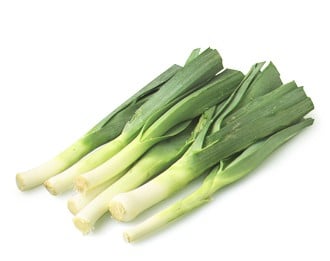 Fettuccine with Mint, Peas, Ham, and Cream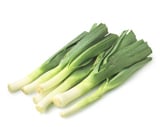 Ingredients
2 leeks, (about 4 ounces), white parts only, very thinly sliced
2 tablespoons olive oil
2 cloves garlic, minced
1 cup Homemade Chicken Stock, or canned low-sodium chicken broth, skimmed of fat
1 cup heavy cream
3 ounces cooked ham, cut into 1/8-inch-thick matchsticks
1 cup frozen peas, defrosted
Salt and freshly ground black pepper
1 pound fresh or dried fettuccine
1 cup small mint leaves, or chopped large leaves
Directions
Place sliced leeks in a small bowl of cold water. Let stand for 5 minutes to rid them of dirt and sand. Lift sliced leeks out of water, leaving sand behind, and drain well. Bring a large pot of water to a boil over high heat.
Heat olive oil in large skillet over medium-low heat. Add leeks and garlic, and cook until softened, 2 to 3 minutes. Raise the heat to medium-high. Add chicken stock, cream, ham, and peas; season with salt and pepper. Let the sauce cook until it is reduced by half, stirring frequently until it has thickened, about 6 minutes.
Salt the boiling water, add pasta, and cook until al dente, about 4 minutes for fresh. Drain fettuccine, and return to pot. Add sauce to fettuccine, and toss to combine. Transfer to a serving dish, sprinkle with the mint, and serve.
Serves 4 to 6.
Information
Category

Pasta, Main Dishes

Cuisine

North American