 Whenever I make a grilled vegetable salad, I make sure to grill up an extra batch of veggies. Filled with flavor, these vegetables are excellent on pizzas, in quesadillas, or mixed into pasta salads. However, the best way to highlight the essence of the grilled vegetable is to make a stacked sandwich.
In this recipe the bread is coated with a quick, homemade pesto and the veggies are topped with melt-in-your-mouth mozzarella. To learn how to make a grilled veggie sandwich, please
.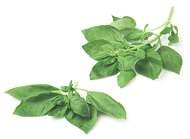 Ingredients
1/4 cup olive oil
2 small Japanese eggplants or 1 medium to large regular eggplant, cut crosswise into 1/2-inch-thick slices
2 zucchini, cut crosswise into 1/2-inch-thick slices
1 small red onion, cut into 1/2-inch-thick slices
Salt and freshly ground black pepper
2 baguettes (each about 2 feet long)
1/2 cup Basil Pesto, recipe follows
8 ounces fresh water-packed mozzarella cheese, drained, sliced
2 tomatoes, sliced
1/2 cup roasted red peppers
8 large basil leaves, optional
Directions
Heat a grill pan over medium-high heat.
Drizzle the oil over the eggplant, zucchini, and onion slices, then sprinkle with salt and pepper.
Working in batches, grill the eggplant, zucchini, and onions until they are tender and grill marks appear, about 4 minutes per side. Cool completely.
Cut each baguette into 6 pieces. Working with one baguette piece at a time, slice in half and spread both sides with the pesto.
Working with the bottom slice of the baguette, stack 2 slices of eggplant, 2 slices zucchini, 1 slice onion, 1 slice tomato, 1 slice mozzarella, and 1 slice of roasted pepper. Sprinkle with salt and pepper. Place top half of baguette on top and continue with remaining baguette. The sandwiches can be made 4 hours ahead. Wrap well with plastic wrap and refrigerate.
Serves 12.
Basil Pesto:
2 cups fresh basil leaves
1/4 cup toasted pine nuts
2 garlic cloves, peeled
1/2 teaspoon salt
1/4 teaspoon freshly ground black pepper
1/3 cup (about) extra-virgin olive oil
1/2 cup grated Parmesan
In a blender, pulse the basil, pine nuts, garlic, 1/2 teaspoon of salt, and 1/4 teaspoon of pepper until finely chopped.
With the blender still running, gradually add enough oil to form a smooth and thick consistency.
Transfer the pesto to a medium bowl and stir in 1/2 cup of cheese. Season the pesto with more salt and pepper, to taste. The pesto can be made 2 days ahead. Cover and refrigerate.
Makes 1 cup.
Information
Category

Main Dishes, Sandwiches

Cuisine

Italian