Monday's Leftovers: Roasted Cod With Sesame Mushrooms
Monday's Leftovers: Roasted Cod With Sesame Mushrooms After a full weekend of birthday bashes and dinner parties, I'm feeling like something light for dinner tonight. I've got some leftover cod, and I'm going to roast it and serve it alongside sesame scented shiitakes and bok choy.
I'll be forgoing richness but not flavor, with fragrant sesame oil, loads of garlic, and lime packing a punch on my plate. To serve up this recipe, which is quick, elegant, and delicious,
.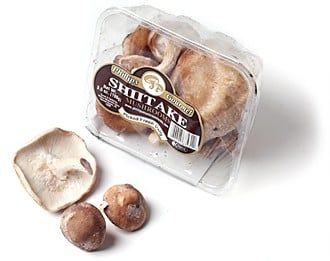 Roasted Cod with Sesame Mushrooms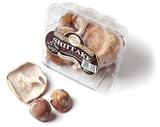 Ingredients
2 heads garlic—2 cloves finely chopped, remaining cloves smashed and peeled
1 cup milk
Salt
3 tablespoons sesame oil
4 scallions, thinly sliced
1 teaspoon finely chopped fresh ginger
1/2 pound shiitake mushrooms, stems discarded and caps sliced
3 tablespoons soy sauce
2 bunches baby bok choy, ends trimmed and leaves separated
Four 4-ounce cod fillets
Lime wedges, for serving
Directions
In a small saucepan, combine the smashed garlic cloves and the milk and simmer over low heat until the garlic is softened, about 20 minutes. Strain, reserving the milk.
Using a food processor, puree the softened garlic; with the machine on, add the milk in a slow stream. Season with salt.
Preheat the oven to 400°F.
In a medium skillet, heat the sesame oil over medium heat. Add the chopped garlic, the scallions and ginger and cook, stirring, until fragrant, about 2 minutes. Stir in the mushrooms, cook for 3 minutes; add the soy sauce and cook for 2 minutes more.
Fill a deep, medium skillet with enough water to reach a depth of 2 inches, bring to a boil and season with salt. Add the bok choy and cook for 1 minute. Drain in a colander and run under cold water.
Butter an 8-inch square baking dish. Season the cod with salt and place in the baking dish. Bake until opaque and easily flaked with a fork, about 8 minutes.
Transfer each fillet to a plate and top with the garlic puree. Serve with the bok choy, lime wedges and reserved mushrooms.
Serves 4.
Information
Category

Main Dishes, Fish

Cuisine

North American