Monday's Leftovers: Salad With Feta, Chickpeas, and Pita
Monday's Leftovers: Salad With Feta, Chickpeas, and Pita In this filling dinner salad, not only do the chicken and leftover chickpeas pack a double dose of protein, but the feta and chopped dill pickles add a much-needed flavor kick.
If you're vegetarian, simply exclude the chicken for an equally delicious meal. To make this salad for dinner,
.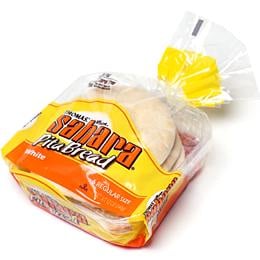 Chopped Salad with Feta, Chickpeas and Pita Croutons
From Sara Moulton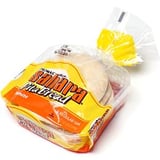 Ingredients
1/4 cup plus 6 tablespoons extra-virgin olive oil
1 1/2 teaspoons ground cumin
1 1/2 teaspoons sweet or hot paprika
3 (6-inch) pita breads with pockets
Kosher salt
3 tablespoons sherry vinegar
1 1/2 teaspoons Dijon mustard
Freshly ground black pepper
6 cups loosely packed arugula
6 cups loosely packed mesclun
2 large red bell peppers, coarsely chopped
2 large yellow bell peppers, coarsely chopped
1 pound cherry tomatoes, quartered
1 1/2 cups cooked or drained, rinsed and dried canned chickpeas
1 1/2 cups crumbled feta cheese
1 1/2 cups diced dill pickle
3 cups cooked, diced chicken
Directions
Preheat the oven to 400°F.
Mix 1/4 cup of the olive oil with the cumin and paprika in a small bowl.
Split each pita horizontally into 2 rounds and brush the rough sides with equal amounts of the oil mixture. Cut the rounds into small triangles or 1-inch pieces and arrange in 1 flat layer on a large baking sheet. Bake until golden and crisp, about 5 minutes. Sprinkle with salt when just out of the oven.
Whisk the vinegar, mustard, salt, and pepper in a large serving bowl until blended. Slowly pour in the remaining 6 tablespoons of olive oil, whisking to form a smooth dressing.
Just before serving, pile the arugula and mesclun in the center of the bowl on top of the dressing. Surround with the peppers, tomatoes, chickpeas, feta, pickles, and chicken. Add the pita croutons, toss and serve.
Serves 6.
Information
Category

Salads, Chicken

Cuisine

North American