 While it may not be a new idea to use leftovers as pizza toppings, leftover grilled steak pizza is definitely out of the ordinary. This recipe rethinks the quintessential steak and potatoes combination by putting the two on top of a pizza pie.
Fresh garlic, slivered red onions, and lots of melted cheese complete this interesting dish. Don't eat meat? Make this pizza with wild mushrooms instead of steak. Pair it with a light green salad for a filling and delicious dinner. For the recipe,
.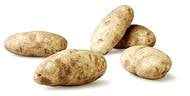 Ingredients
2 medium potatoes, scrubbed and cut into 1-inch pieces
1 cup water
12 oz. beef ribeye steak, trimmed of fat and cut into 1-inch pieces
4 to 6 cloves garlic, minced
1 Tbsp. olive oil
1 13.8-oz. pkg. refrigerated pizza dough
1 8-oz. pkg. shredded pizza cheese
2 to 3 tsp. snipped fresh rosemary or 1 tsp. dried rosemary, crushed
1/3 cup small slivers red onion
Cracked black pepper (optional)
Kosher salt (optional)
Olive oil (optional)
Directions
Preheat oven to 425 degrees F.
In skillet combine potatoes and water. Bring to boiling; reduce heat. Simmer, covered, 10 minutes or until tender; drain. Set aside.
Wipe skillet. In same skillet, cook steak and garlic in hot oil over medium-high heat 4 to 5 minutes or until steak pieces are browned on outside, stirring occasionally. Remove from heat; set aside.
Unroll pizza dough onto greased large baking sheet; press in 16x11-inch oval. Build up edges.
Bake 8 to 10 minutes or until golden; sprinkle with 1-1/2 cups cheese. Add potatoes and beef. Add remaining cheese and rosemary.
Bake 10 to 12 minutes or until cheese is melted.
Sprinkle with onion, pepper, and salt. Drizzle with olive oil and serve.
Serves 4.
Information
Category

Main Dishes, Pizza

Cuisine

Italian