Monday's Leftovers: Sweet Onion Pizza
Monday's Leftovers: Sweet Onion Pizza If you think nothing can be made with leftover ribs, think again! Although it takes time to remove the meat from the ribs, it's worth it. The meat can be used in a salad, sandwich, or as in this recipe, a pizza. The dough is topped with a quick tomato barbecue sauce, the rib meat, pepper jack cheese, red onions, and green peppers.
The final dish is smoky, scrumptious, and finger licking good! To check out the recipe,
.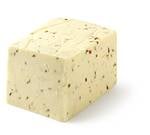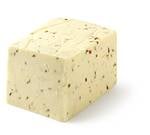 Ingredients
2 tablespoons vegetable oil, plus more for brushing
1 red onion, thinly sliced
Salt and pepper
One 16-ounce package frozen pizza dough, thawed
1/2 cup barbecue sauce
1/2 cup canned tomato sauce with Italian herbs
8 ounces pepper jack cheese, shredded (2 cups)
6 to 8 leftover ribs, meat shredded and bones discarded (about 1 cup meat)
2 green bell peppers, seeded and cut into thin rings
Directions
In a large, heavy skillet, heat the oil over medium heat. Add the onion and cook, stirring constantly, until softened and brown, 15 to 20 minutes. Season with salt and pepper and remove from the heat.
Invert a large baking sheet and place it on a rack in the lower third of the oven; preheat the oven to 500°.
Place a second inverted baking sheet on a work surface and cover with parchment paper. Stretch the pizza dough to fit the parchment, then brush with oil.
In a small bowl, combine the barbecue and tomato sauces.
Spread the sauce over the dough, leaving a 3/4-inch border. Top with the cheese, shredded meat, bell peppers and caramelized onions.
Slide the pizza and parchment paper onto the preheated baking sheet and bake until the crust is golden and the cheese is bubbly, about 20 minutes.
Makes 1 pizza.
Information
Category

Main Dishes, Pizza

Cuisine

North American