 Use exotic flavors to transform leftover grilled pork chops into an exciting new meal. In this recipe, strips of pork, red onion, ginger, and shredded broccoli fill a wrap. A generous slathering of a simple peanut sauce finishes off the stuffed wrap. It makes for a great on-the-go meal.
To take a look at the recipe,
.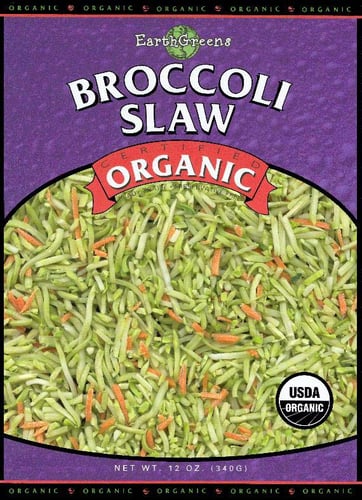 Ingredients
6 8- to 10-inch spinach, tomato, and/or plain flour tortillas
1/2 teaspoon garlic salt
1/4 to 1/2 teaspoon ground black pepper
12 ounces pork tenderloin, cut into 1/4-inch-thick strips
1 tablespoon cooking oil
4 cups packaged shredded broccoli (broccoli slaw mix)
1 medium red onion, cut into thin wedges
1 teaspoon grated fresh ginger
1 recipe Peanut Sauce, see below
Directions
Preheat oven to 350°F.
Wrap tortillas in foil. Bake in preheated oven about 10 minutes or until warm.
Meanwhile, in a medium mixing bowl combine garlic salt and pepper. Add pork strips, tossing to coat evenly.
In a 10-inch skillet cook and stir seasoned pork in hot oil over medium-high heat for 4 to 6 minutes or until no longer pink, turning to brown evenly.
Turn heat down if pork gets too brown. Remove pork from skillet; keep warm.
Add shredded broccoli, onion, and ginger to skillet. Cook and stir for 4 to 6 minutes or until vegetables are crisp-tender. Remove from heat.
To assemble, spread one side of each tortilla with Peanut Sauce. Top with pork strips and broccoli mixture.
Roll up each tortilla, securing with a wooden toothpick if necessary. Serve immediately. Makes 6 roll-ups.
Serves 6.
Peanut Sauce: in a 1- to 1-1/2-quart saucepan combine 1/4 cup creamy peanut butter; 3 tablespoons water; 1 tablespoon sugar; 2 teaspoons soy sauce; and 1 clove garlic, minced. Heat over medium-low heat, whisking constantly, until peanut butter mixture is smooth and warm. Use immediately or keep warm over very low heat, stirring occasionally.
Information
Category

Main Dishes

Cuisine

Other Asian