Monday's Leftovers: Turkey Quesadilla
Monday's Leftovers: Turkey Quesadilla At Thanksgiving time it's easy to pile leftover turkey — along with all of the other leftovers — into a delicious sandwich. During the rest of the year, get creative when using leftover turkey. This recipe makes a tasty turkey quesadilla. The turkey is tossed with salsa verde and placed on top of two cheese-filled tortillas. More cheese, cilantro, and green onions finish the pie. The dish is broiled in the oven until the ingredients are warmed and the tops of the tortillas are crisp.
Don't have leftover turkey? This recipe works wonderfully with chicken as well. Get it now when you
.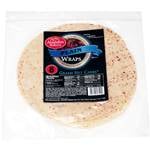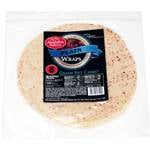 Ingredients
1 cup chopped roast chicken or turkey
1/4 cup mild salsa verde
2 teaspoons extra-virgin olive oil
Two 8-inch whole wheat or spinach flour tortillas
1 cup shredded monterey jack or queso fresco cheese
1 scallion, chopped
Green olives with pimiento, chopped (a small handful)
1 teaspoon chopped cilantro
Directions
Preheat the broiler.
In a small bowl, combine the chicken and salsa and heat in the microwave for a minute or in a small pot over medium-low heat.
Heat 1 teaspoon of the oil in a medium nonstick skillet over medium-high heat. Add a tortilla and cook for 30 seconds, then flip and cook for 30 seconds more; slide the tortilla onto a cutting board.
Heat the remaining 1 teaspoon oil in the skillet, then add the remaining tortilla and cook for 30 seconds. Flip the tortilla and sprinkle with half of the cheese. Top with the first tortilla.
Slide onto a baking sheet and top with the chicken mixture, remaining cheese, scallion, olives and cilantro.
Place the quesadilla under the broiler, 6 inches away from the heat, and cook until the tortillas are crisp around the edges, about 2 minutes.
Slide the quesadilla onto a cutting board, cut into 4 pieces and serve.
Serves 2.
Information
Category

Poultry, Main Dishes

Cuisine

Mexican