Monday's Leftovers: Warm Spinach and Sausage Salad
Monday's Leftovers: Warm Spinach and Sausage Salad If you have sausage on hand, this warm salad is a great go-to recipe for a busy Monday night.
The sausage and egg are a hearty break from the typical salad, and the warm citrus dressing adds a brightness that cuts through the richness of the salad. To enjoy a different salad for dinner,
.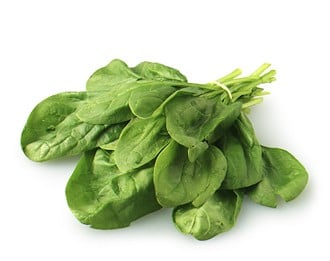 Warm Spinach and Sausage Salad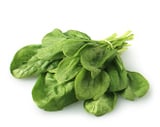 Ingredients
12 ounces pork sausage
2 1/2 tablespoons extra-virgin olive oil
1 teaspoon grated lemon zest
1 1/2 tablespoons fresh lemon juice
One 6-ounce bag of baby spinach
Coarse salt and freshly ground pepper
4 large eggs
Directions
In a large nonstick skillet, cook the sausage over medium heat, breaking it up with a wooden spoon, until crumbly and crisp, about 10 minutes. Remove the sausage to a bowl with a slotted spoon and return the skillet to the stove.
Add the olive oil, zest and juice to the pan and, over medium-high heat, stir the mixture with a wooden spoon, scraping up any brown bits, for about 1 minute. Remove the pan from the heat. Add the spinach and use tongs to coat the leaves with the dressing. Sprinkle the salad generously with salt and pepper. Divide the spinach evenly among 4 bowls and top with the crumbled sausage.
Wipe the nonstick skillet clean with a paper towel and fry each egg over easy. Top each salad with a fried egg and serve.
Serves 4.
Information
Category

Meats, Salads

Cuisine

North American