Moroccan Dishes and Ingredients
Marrakech in Mind: A Basic Moroccan Food Primer
We're halfway through Ramadan, the Islamic month of fasting. Although it's a time of spiritual reflection, there's also a focus on food and Iftar, the meal that breaks the fast at sundown. This is no exception in the food-centric North African country of Morocco, where nearly 99 percent of the population practices Islam.
Moroccan cuisine is distinctive and unique, thanks in part to the historical Arab, Persian, Moorish, Mediterranean, and Berber influences. It's characterized by food heavily flavored with spices such as cinnamon, cumin, turmeric, ginger, coriander, and saffron, plus herbs such as mint and parsley. Don't know how to decipher a Moroccan menu? Continue reading to get to know a few staples of this North African cuisine.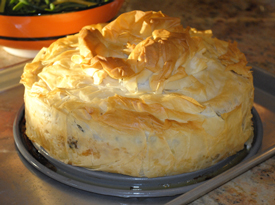 Dishes:
Basteeya: sweet-and-savory pie wrapped in a crispy, layered dough, and filled with spiced, shredded squab, chicken, or fish, then dusted with cinnamon and sugar.
Briouat: fried triangular or cylindrical pastry that's stuffed with either a sweet or savory filling.
Harira: soup that's traditionally served during Ramadan to break the fast; made with lentils, chickpeas, tomatoes, and lemon, with meat sometimes added in as well.
Kefta: seasoned and spiced meatballs made of ground beef, lamb, or a combination of both.
Makrout: Moroccan and Algerian fried cookie made of semolina, butter, and either ground almonds or dates; served for dessert.
Moroccan breads: Moroccans often eat with their hands and use bread as a utensil, so various breads play a key part in the cuisine. There's harcha, a round, pan-fried semolina bread with a cornbread texture, that's served with tea; msemen, flaky, square-shaped pancakes that are often served with butter or honey; and rghaif, both a dough that's used heavily in Moroccan pastries, as well as a pan-fried pancake that's made from the dough.
Tagine: refers both to a slow-simmered stew with meat, vegetables, or seafood and fruit, as well as the conical earthenware pot in which it is prepared. Often served with couscous.
Moroccan mint tea: green tea with mint leaves, sweetened with sugar and served to guests and throughout the day.
Ingredients: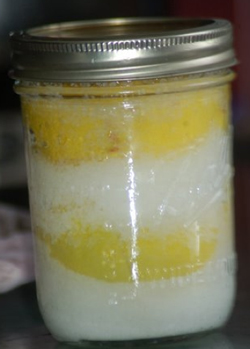 Chermoula: marinade of lemon juice, herbs, preserved lemon, garlic, and cumin.
Couscous: granular semolina dish that's steamed over broth and served under salads, soups, or stews.
Leems: lemons that are preserved in a water, salt, and lemon juice brine; used to add a bright flavor to soups, tagines, and salads. Also used as in chermoula and a condiment for seafood.
Orange blossom water: extract made from distilled orange tree blossoms; used to flavor desserts and drinks.
Ras al hanout: spice blend that contains a variety of different spices, often cardamom, clove, cinnamon, chili, coriander, cumin, nutmeg, and turmeric.
Smida: grain known as semolina, which is milled from hard durum wheat.
Warqa: thin, flaky Moroccan pastry similar to phyllo dough; often used in the making of briouats.
How many of these Moroccan staples have you tried?
Source: Thinkstock and Flickr Users The Boreka Diary and Jasmine&Roses