Moschofilero Wine Review
Wine of the Day: 2011 Kyklos Moschofilero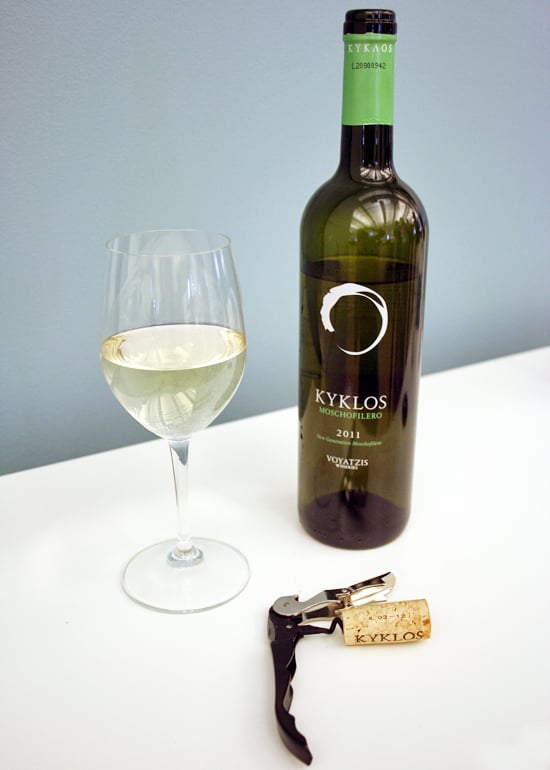 When the mercury rises, it's so easy to turn to the usual suspects — in my case, Sauvignon Blanc, Pinot Gris, Portuguese Vinho Verde, or any sort of French rosé — that it's easy to overlook other refreshing contenders.
Case in point: Moschofilero from Greece. If you've never enjoyed Greek wines before, then know that the varietals can be a mouthful (Agiorgitiko and Xinomavro, anyone?), but the pronunciation is totally worth the payoff. Aegean whites have a thirst-quenching acidity, and Moschofilero is known for its pale straw color and botanical bouquet. I spotted this once-obscure varietal on the shelves of my local Whole Foods, which means only one thing: Moschofilero (and wines of Greece) have truly hit the big time.
The Kyklos Moschofilero ($10) was memorable and lovely; its tart finish makes it ideal for seafood salads and raw tomato pastas. With a nose of oregano herb and lavender, it reminded me of a Summer garden. And, well, I can't think of anywhere else I'd rather be this time of year. Have you ever come across Moschofilero?
Photo: Anna Monette Roberts