Most Popular Ethnic Dishes
Let's Dish: Which of the World's Cuisines Do You Crave Most?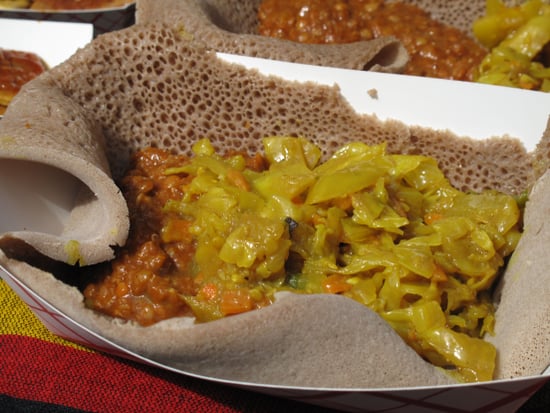 This week, I've passed most of my time watching athletes compete from every country around the world. Between that and the frenzy that is Summer travel, there's little I can do to curb the intense cravings I have for all sorts of global fare, be it Japanese tonkotsu ramen or Greek souvlaki.
If there's one cuisine I crave the most, though, then it's Eritrean. As with Ethiopian cuisine, Eritrean cuisine's mainstay is the fermented, spongy, sour flatbread known as injera, which gets topped with vegetables, meat, and seafood, then eaten out of hand. Unlike Ethiopian food, Eritrean cooking incorporates a number of seafood items and warmer-weather vegetables, like tomatoes and eggplant. In my house, misir wat, a berbere-spiced lentil stew, is the most frequently requested ethnic dish of all. I order it from my favorite restaurant at least once a week, and it's not unheard of for me to eat it for dinner three nights in a row.
Tell me: what cuisine is your Eritrean equivalent? Spill the beans on your favorite ethnic dish below.