This Sunday, treat Mom to a made-from-scratch midday meal that's filled with Spring produce. She's guaranteed to feel special — and to remember it for years to come.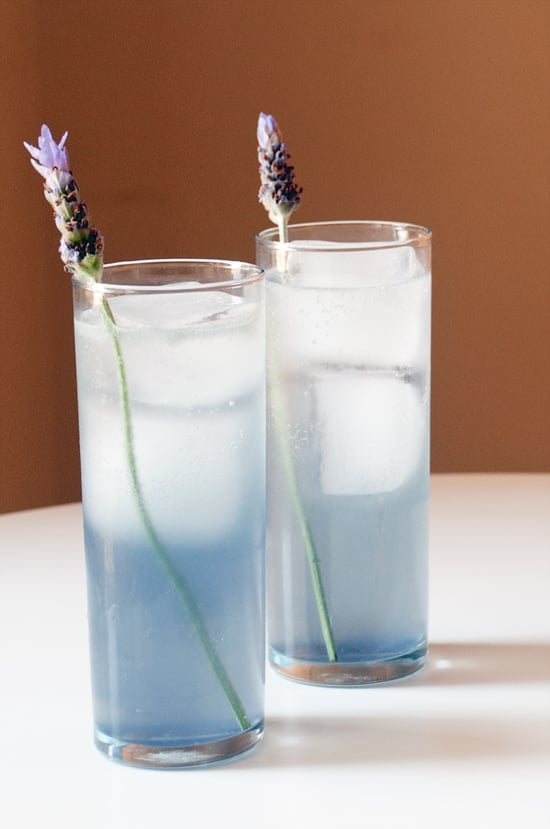 Lavender Collins Cocktail
Mom will love sipping on this floral, lemonade-like cocktail that's designed for adults only. The pastel blue hue in this cocktail comes from creme de violette, which is the essential ingredient in the lavender Collins cocktail.
Asparagus Caesar
Caesar salad is a classic, but it can instantly receive a seasonal boost by subbing ribboned asparagus in place of lettuce greens. For extra crunch and flavor, throw in some quality anchovies and crispy croutons.
Continue reading for the rest of the menu.
Fingerling Potatoes With Parsley
We predict that Mom will want a second helping of buttery fingerling potatoes with parsley; the potato variety is buttery on its own, but additional dabs of butter enhance its natural richness.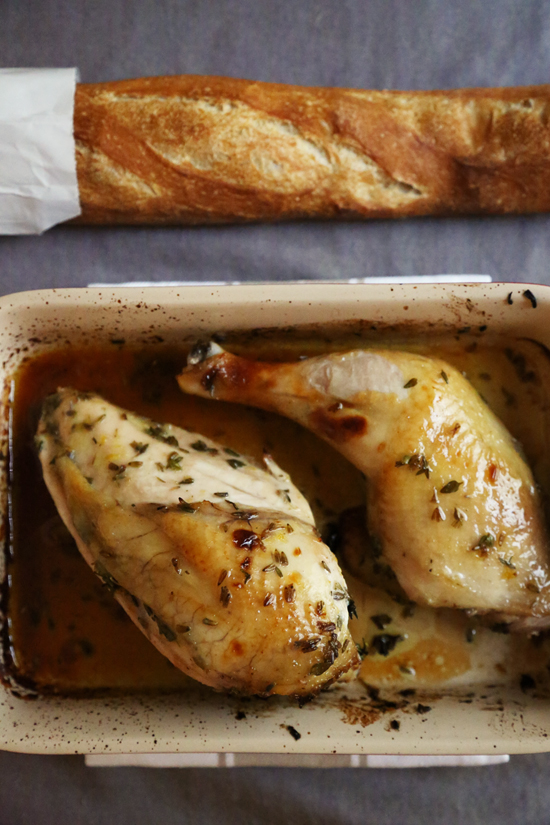 Lemon and Lavender Chicken
Mom probably made you plenty of baked chicken growing up, but she'll be quite impressed with this lemon and lavender chicken. The best part is the pool of sauce that forms after the chicken cooks — place plenty of baguette slices on the table to soak up every last drop.
Rhubarb Galette
If you (or your mom) are new to rhubarb, then the rhubarb galette is the perfect introduction; the buttery pie crust complements the tartness of the rhubarb. Serve it with whipped cream or a scoop of ice cream for an even more exquisite ending.