Naan Recipe
Make Your Own Naan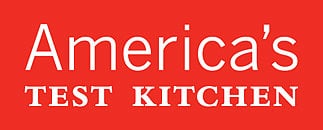 We're thrilled to bring you kitchen wisdom from our friends at America's Test Kitchen. This week, they're sharing their ingenious technique for making chewy, flavorful naan at home, no tandoor oven needed.
Even in India, naan is considered "restaurant" bread. This may be because it calls for a traditional tandoor oven, which few home cooks own. We set out to reproduce the charred exterior and tender interior of naan baked in a tandoor — but without the 1,000-degree heat.
Why This Recipe Works:
Work in Extra Fat
Don't cut corners with fat in this bread. Working in some extra fat, by way of whole-milk yogurt, vegetable oil, and an egg yolk, kept the dough from drying out even after being cooked.
Chill the Dough
Refrigerating the dough for several hours kept it from snapping back during stretching. This cold fermentation encourages the relaxation of gluten strands so that the dough is more flexible. And there was an added bonus: preparing the dough the day before freed up time the following day for cooking the rest of the meal. What's on the menu? Try our recipe for saag paneer.
Keep reading for the flat-out fabulous recipe.
Cook in Cast-Iron
We wanted naan with good color and char, but grilling and baking our naan were failures. Instead we use a preheated cast-iron skillet and cooked the bread on the stovetop. Do you love cast-iron as much as we do? Our helpful video shows the best way to season and care for cast-iron cookware.
Poke, Mist, and Cover
Before cooking, we poke the dough with a fork to keep it from puffing, and we mist it with water to help the bread retain moistness. Lastly, we cover the pan to trap steam around the bread as it bakes, which keeps it tender.
This naan recipe is from the "Yeasted Rolls and Loaves" chapter of our brand-new cookbook, The Cook's Illustrated Baking Book. Explore the recipes, and see how you can become a better baker.
Notes
This recipe worked best with a high-protein all-purpose flour such as King Arthur brand. Do not use nonfat yogurt in this recipe. A 12-inch nonstick skillet may be used in place of the cast-iron skillet. For efficiency, stretch the next ball of dough while each naan is cooking. More of a visual learner? Watch our instructional video to see how it's done.
Ingredients
1/2 cup ice water
1/3 cup plain whole-milk yogurt
3 tablespoons plus 1 teaspoon vegetable oil
1 large egg yolk
2 cups (10 ounces) all-purpose flour
1 1/4 teaspoons sugar
1/2 teaspoon instant or rapid-rise yeast
1 1/4 teaspoons salt
1 1/2 tablespoons unsalted butter, melted
Directions
In measuring cup or small bowl, combine water, yogurt, three tablespoons oil, and egg yolk. Process flour, sugar, and yeast in food processor until combined, about two seconds. With processor running, slowly add water mixture; process until dough is just combined and no dry flour remains, about 10 seconds. Let dough stand for 10 minutes.
Add salt to dough, and process until dough forms satiny, sticky ball that clears sides of workbowl, 30 to 60 seconds. Transfer dough to lightly floured work surface, and knead until smooth, about one minute. Shape dough into tight ball, and place in large, lightly oiled bowl. Cover tightly with plastic wrap and refrigerate for 16 to 24 hours.
Adjust oven rack to middle position and heat oven to 200°F. Place heatproof plate on rack. Transfer dough to lightly floured work surface, and divide into four equal pieces. Shape each piece into smooth, tight ball. Place dough balls on lightly oiled baking sheet, at least two inches apart; cover loosely with plastic coated with vegetable oil spray. Let stand for 15 to 20 minutes.
Transfer one ball to lightly floured work surface and sprinkle with flour. Using your hands and a rolling pin, press and roll piece of dough into nine-inch round of even thickness, sprinkling dough and work surface with flour as needed to prevent sticking. Using fork, poke entire surface of round 20 to 25 times. Heat remaining one teaspoon oil in 12-inch cast-iron skillet over medium heat until shimmering. Wipe oil out of skillet completely with paper towels. Mist top of dough lightly with water. Place dough in pan, moistened side down; mist top surface of dough with water; and cover. Cook until bottom is browned in spots across surface, two to four minutes. Flip naan, cover, and continue to cook on second side until lightly browned, two to three minutes. (If naan puffs up, gently poke with fork to deflate.) Flip naan, brush top with about one teaspoon melted butter, transfer to plate in oven, and cover plate tightly with aluminum foil. Repeat rolling and cooking remaining three dough balls. Once last naan is baked, serve immediately.
Information
Category

Snacks, Breads

Cuisine

Indian

Yield

4 pieces of naan