Nate Appleman Interview About Chipotle
It's a Spicy Life For Chipotle's Nate Appleman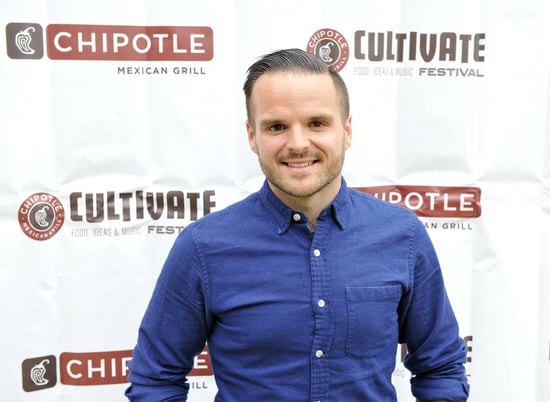 For the past two and a half years, Nate Appleman has been Chipotle's culinary manager, working on recipe developing for the burrito chain and its new Asian eatery ShopHouse, sourcing ingredients, and streamlining kitchen and restaurant operations. After his chef demo at the San Francisco Chipotle Cultivate Food Festival we discussed his nontraditional workdays at Chipotle, the challenges of using fresh ingredients, and the importance of thinking beyond the food being served.
POPSUGAR: What does your typical day look like?
Nate Appleman: My day changes every day. I work a lot on developing ShopHouse and seeing it to market. I'm personally involved in hiring the crew, the managers, looking at the food cost numbers, and developing the menu. I spend a lot of time on that. But I spend a lot of time on Chipotle. It's constantly changing, because we use real ingredients, and real ingredients change. It's not like other restaurants or companies that have a formula. We don't cook by formula; we cook by ingredients. We're constantly evaluating tomatoes, seeing how they change, and if there is a problem, fixing it.
PS: What's your favorite aspect of your job?
NA: There is no monotony to it. I never know what the day will bring, because it changes all the time. I love that. In a restaurant, when you become a chef, you stand on the line and expedite tickets every single day. I don't like that and don't want to do that. I want something new, exciting, and fresh. I want to be cooking, creating, and doing. I get that opportunity.
PS: What unusual challenges have come up?
NA: The big challenge with Chipotle and ShopHouse is we're a big company. We have really strong beliefs about the ingredients that we're using and the accessibility and availability of those ingredients is hard. For a small, independent restaurant it's easy. You go to the farmers market, you pick up the food, and you're using great stuff. Well, we try to do that on a large scale. We have almost 1,500 restaurants.
Nate talks about Chipotle lessons, restaurant trends, and more.
PS: Do you oversee specific cooking techniques used in the restaurants — for instance, your method of making guacamole?
NA: Absolutely. We open three restaurants a week. The majority of people we hire have never worked in a restaurant before. There are those subtle techniques and nuances you can't read in a recipe. That only comes from shoulder-to-shoulder training. It requires that connection between people. I don't want to single out one technique, because there are so many, like how to work in a kitchen, how to move, how to hold a knife, all those little things that you can't read in a recipe card.
PS: What restaurant trends do you love and which ones really annoy you right now?
NA: The trends that really annoy me right now are the restaurants that act like they are doing you a favor by you coming to their restaurant. I can't understand that. Possibly in my career, I could have been guilty of that. But I think people grow. I've definitely grown and seen the error of my ways. But then the trend I love the most is the exact opposite of that. I went to State Bird Provisions the other day. From the minute you walk in the door to the minute you leave, you feel like, wow, these people really want me here. I don't even think they want me to leave. They want you to eat their food and be happy, and every single person on staff is happy.
PS: What has your experience at Chipotle taught you?
NA: The biggest lesson I've learned is that it's more than just the food. As a chef, you are so food-focused. All you think about as a young chef or a young cook is you put good stuff on a plate and that's all that matters. Well, that doesn't actually matter. It's every aspect of it. If you have a bad experience with a cashier on your way out, you're probably not coming back. You have to hire the right people. You have to share that vision of what it means to be hospitable.