National Food Festivals and Food Events, Feb. 2-9, 2010
Noteworthy Nibbles — Feb. 2-9, 2010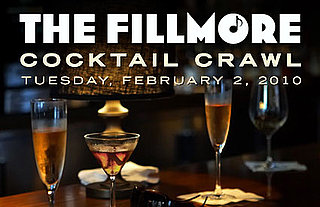 February is off to a great start. When the Winter gets blue, get thee to a chocolate, wine, or beer festival stat. There are many to choose from this week, and they span the continental US from Beer Week in San Francisco to the Chocolate Lovers Festival in Fairfax, VA. Tonight, we're running, not crawling, to Nirvino's Fillmore Cocktail Crawl to enjoy live jazz, small bites, and a DonQ-inspired rum cocktail competition.
Where will you be? Let us know in the comments below!
In the know about a fabulous event? Spread the word in our Noteworthy Nibbles group in the YumSugar Community!