National Food Festivals and Food Events, Jan. 5-12, 2009
Noteworthy Nibbles — Jan. 5-12, 2010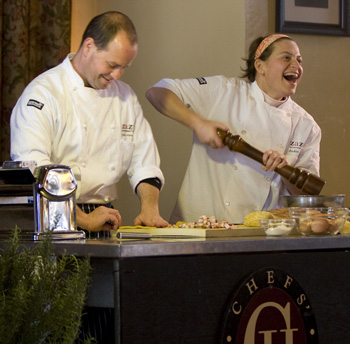 The holidays may be over, but that doesn't mean you should stop celebrating with food. Whether you're craving truffles or interested in sustainable farming, there's something going on that's right up your alley. I'll be in attendance at the first session of the monthlong Chefs' Holidays, a celebrity-chef-studded event that includes cooking classes, demos, kitchen tours, and a big blowout gala dinner, all in the middle of Yosemite National Park. Stay tuned for a report from the field — and should you find yourself there, look out for me!
What are you up to this week? Do share what's going on in your neck of the woods.
In the know about a fabulous event? Spread the word in our Noteworthy Nibbles group in the YumSugar Community!