National Food Festivals and Food Events, July 6-13, 2010
Noteworthy Nibbles — July 6-13, 2010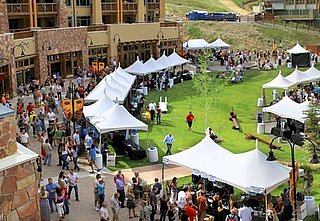 Weren't able to join in at the Food & Wine Classic in Aspen this year? Well, there are still so many other classics the Summer has left to offer, regardless of where you live.
If you're a fan of the outdoors, consider the Park City Food & Wine Classic, which offers gourmet wine and food to go along with outdoor adventures like hiking, fishing, and horseback riding.
Fans of coastal beauty will find the trek to California's Central Coast Wine Classic well worth it. Or if artisan ales are more your thing, stop by the AleFest in Chicago, IL.
We're still recovering from the gluttony that is the Fourth of July, so we'll be laying low this week. What are you up to? Do let us know in the space below.
In the know about a fabulous event? Spread the word in our Noteworthy Nibbles group in the YumSugar Community!