National Food Festivals and Food Events, June 22-29, 2010
Noteworthy Nibbles — June 22-29, 2010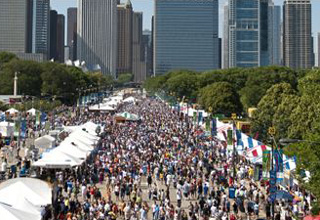 It's hard to think of more eating and drinking events, as we're still recovering from damage done in Aspen, but it'd be a crying shame to miss all the quality celebrations this week, whether it's for a good cause in Minneapolis or Portland or simply for a smattering of the Windy City's greatest hits. We'll be at the trade portion of Pinot Days this Friday, which is a mere sliver of what'll be offered at the public tasting: 220 Pinot Noirs from across the US.
What's going to be the highlight of your week? Do chime in below.
In the know about a fabulous event? Spread the word in our Noteworthy Nibbles group in the YumSugar Community!