National Pork Board Drops Famous Pork Slogan
Pork: No Longer the Other White Meat?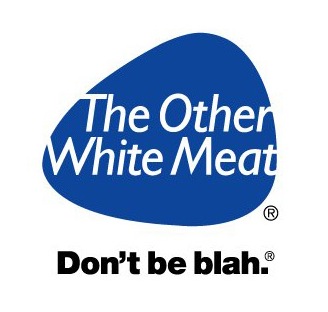 With words like bacon, ham, and prosciutto associated with its name, you'd think pork would be pretty happy about its status in the food world. But this week, the Des Moines, IA-based National Pork Board announced its hopes to revitalize the protein's reputation by doing away with the famed tagline "The Other White Meat" in favor of a new slogan. The board will launch a new brand campaign in March 2011, after more than 23 years of using the well-known slogan, which it first aired in 1987 as a way to let consumers know pork had fewer calories than one might think.
However, according to Ceci Snyder, the Pork Board's marketing vice president, people have lost sight of the meaning of the phrase. In two decades, chicken has more than doubled in demand; meanwhile, pork sales have remained flat.
The National Pork Board maintains it won't completely drop "The Other White Meat" as a marketing tool — only that the line will no longer be the focal point of its campaign. "It did its job, for sure, back in 1987. It was phenomenal," Snyder said, but "we really need identity that catches people's attention. Being the (other) white meat is just blending into the background." Instead, the new campaign will focus on protein, and include a website overhaul.
"The Other White Meat" is such an enduring campaign that I think it'll be difficult to forget — and hard to top. What do you think of this risky move?