National Rum Day Fun Facts
Can You Match the Rum to Its Country of Origin?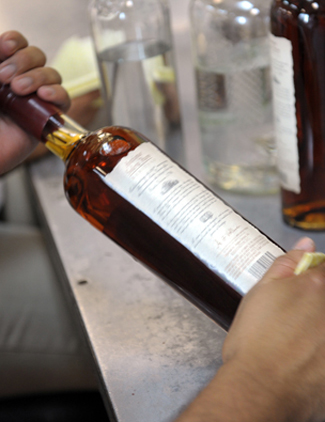 Rum has humble origins: it was sugar plantation slaves who first discovered molasses could be fermented, then distilled, for a pleasant tasting (and feeling) drink. But these days, rum has managed to join the ranks of tequila and gin as a diverse, wide-ranging spirit that's managed to play a role in everything from Caribbean staples to Polynesian tiki drinks.
While the term is used to define alcohol made from sugarcane or its by-products, rum appears in various incarnations, depending on where it's made, although it has a rich history in the Spanish- and French-speaking Caribbean islands, Central America, and South America.

Nearly every country in the Western Hemisphere, it seems, manufactures (and reveres) its own unofficial national brand. To raise your global awareness for rum producers, I thought I'd put your brand recognition to the test. Can you match the rum label to its country of origin? Click through to find out.
Can You Match the Rum to Its Country of Origin?