National Soup Month
Soup's On: It's National Soup Month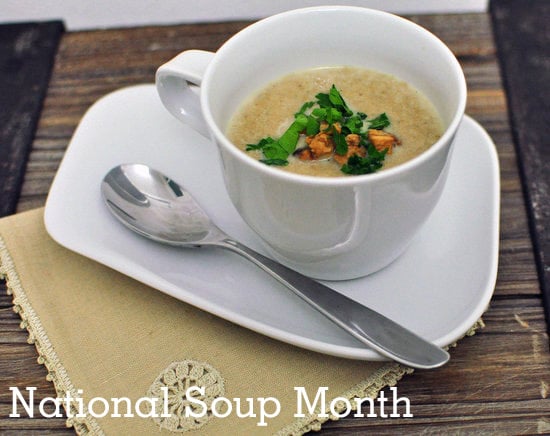 Did you know January is National Soup Month? It seems fitting as the weather is getting quite cold, and we find ourselves craving piping hot, savory soups of all kinds.
A soup is characterized by meat and/or vegetables cooked together in stock, water, or some other kind of a liquid. There are hot soups, cold soups, and even dessert soups. Traditionally, there are two classifications of soup: clear and thick. Clear soups consist of things like bouillon and consommés, whereas thick soups include bisques, chowder, and cream soups. Then there are stews, which are similar, but stews tend to be thicker. Soup is an important dish all over the world and each culture has their own version that resonates highly with the people. There are plenty of soups that reportedly have healing (and even lucky) properties!
Some of our current favorite soups include cream of mushroom, chestnut soup, and homemade chicken noodle soup (no cold or flu necessary). Stay tuned, as we'll be talking all things soup this month, from regional recipes to soup's role in pop culture. What's your favorite soup?